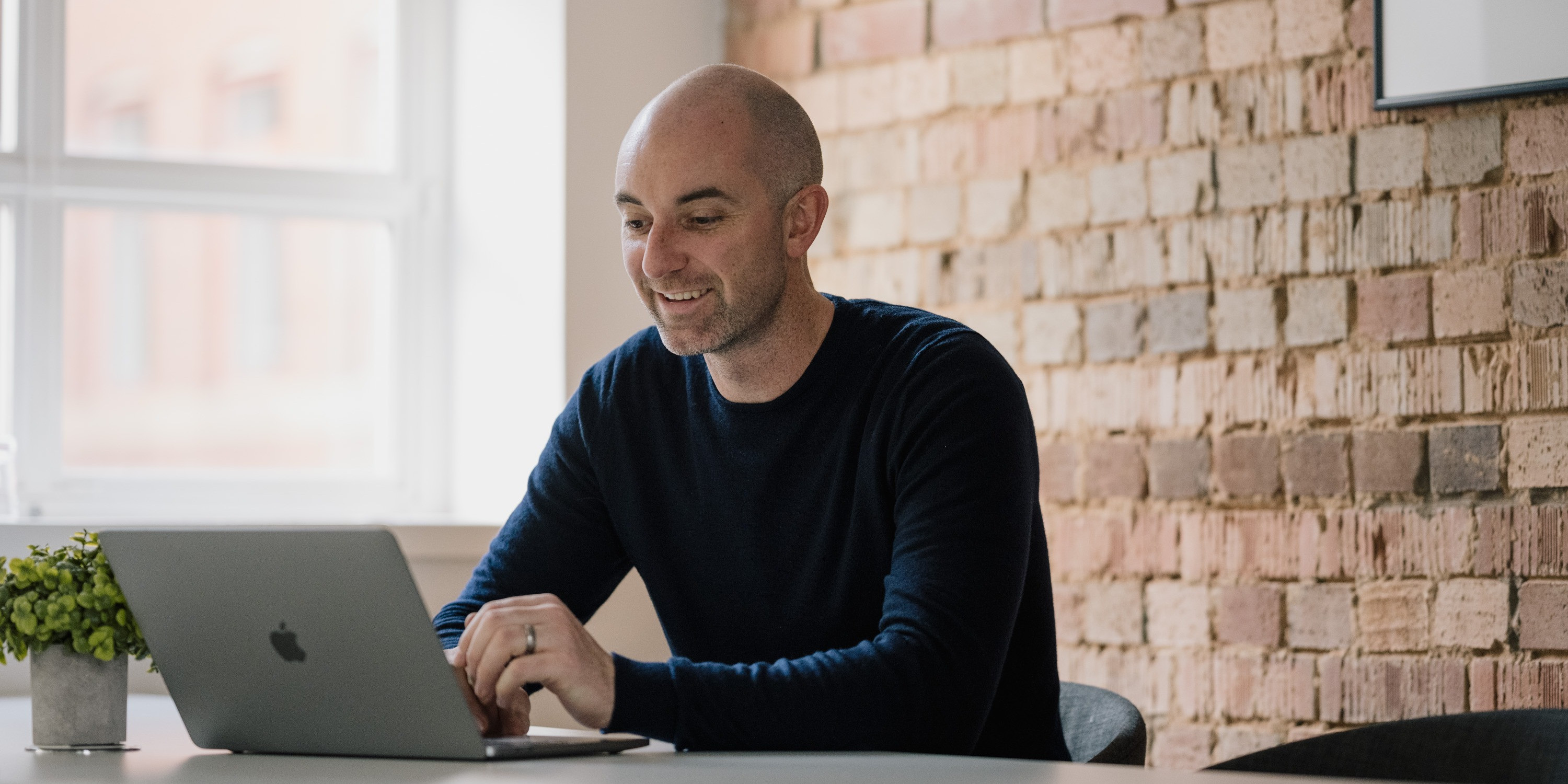 View from the CEO
Tom Wolfenden, Tech Parks CEO, shares his perspective on STP's position in the region, why our ecosystem is flourishing, and he provides an update on the three priorities he set out in our Overview and Impact Report 2023.
Since I arrived at STP back in 2013 we've seen a marked development in the number and variety of digitally native and digitally-enabled businesses starting and locating in our region. Sheffield is a remarkably personable and connected city which, together with two world-class universities and a serious investment landscape in the region, offers a very particular set of advantages.
As a result, the ecosystem we work hard to support is flourishing. As other established economies start to feel saturated, South Yorkshire is offering a fresh start and new opportunities for businesses outside our region to relocate or expand.
Economic development interventions like STP are generational. This is the reason we're still here after 35 years and it's clear that our mission now is as relevant as it's always been: to be an inclusive home for ambitious tech entrepreneurs and to support the digital economy in our city and our region.
Have our priorities changed?
I originally put these thoughts together for our Overview and Impact Report 2023. In the same publication, I set out three main priorities for STP:
Targeting net zero

Enabling urban innovation

A catalyst for tech-based growth
Are these still priorities? Yes they are.
However, despite writing this in the spring, the scope I set out within these priorities has already changed. From further research into achieving net zero status by 2030, I've uncovered processes and costs that make this target feel out of reach to an organisation like STP. The government has announced South Yorkshire as its first Investment Zone, so what does this mean for urban innovation, and how does it impact plans for the Sheffield Innovation Spine? And of course, we perhaps have the prospect of a new government on the horizon. How will that shake things up?
There's a lot to unpack and share so I plan to write about each of our priority areas in a series of blog posts. Hopefully this will provide useful insight into our work at STP plus the wider regional context that we operate in and are contributing to.
The next post you can expect from me will focus on targeting net zero and how we, as a relatively small business with limited resources, might even start to tackle this task and the costs involved.