Meeting Rooms
Meeting Room Capacities are reverting to pre-pandemic levels from 19th July (Conf Room 16, FF 4, GF 6)
For any meeting in excess of the current reduced capacity (Conf Room 8, Meeting Rooms 2/4) we require windows to be opened and ask you to consider wearing masks, which are available from reception. This is not obligatory.
Hand sanitiser will continue to be provided, which we ask you to use throughout your meeting, and CO2 sensors will be installed to inform you when additional ventilation is required
Luxury meeting spaces with hassle-free technology close to main transport links.
We provide conferencing, training and meeting room hire in a city centre location just two minutes' walk from the main rail station in the vibrant Cultural Industries Quarter.
Our purpose-designed rooms in a characterful refurbished cutlery works cater for 2-30 and our friendly staff will make sure you have everything you need. You can view our spaces in 360° by clicking the More Info button
Meeting Rooms £25/hr :: £160/Day
Conference Room £35/hr :: £250/Day
Commercial-Grade Wifi
Conference Phones
Unlimited Refreshments
Video Conferencing
Flat Screen TVs
On Site Parking
£35 / hour
Boardroom style: up to 20 people
Theatre style: 30 people
Classroom style: 16 people
Comfortable Seating
55in screen
£25 / hour
Our First Floor Meeting room offers bright, modern surroundings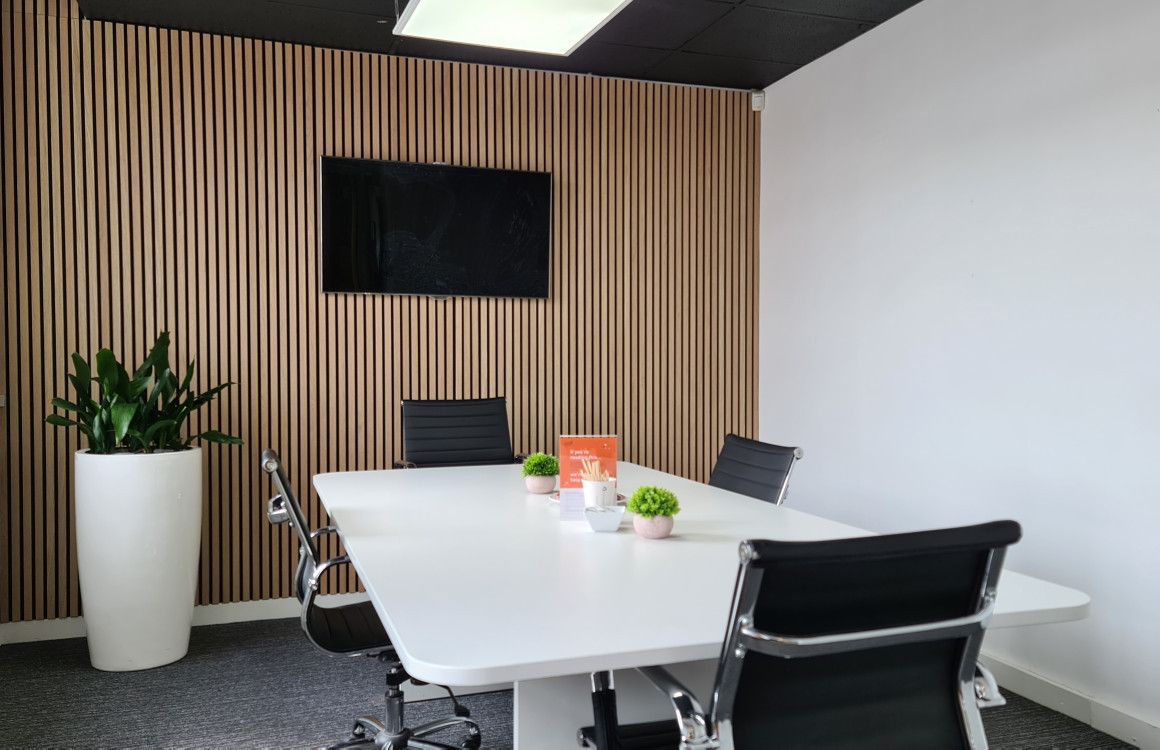 £25 / hour
Boardroom style: up to 6 people
Executive Seating
Ground Floor Location