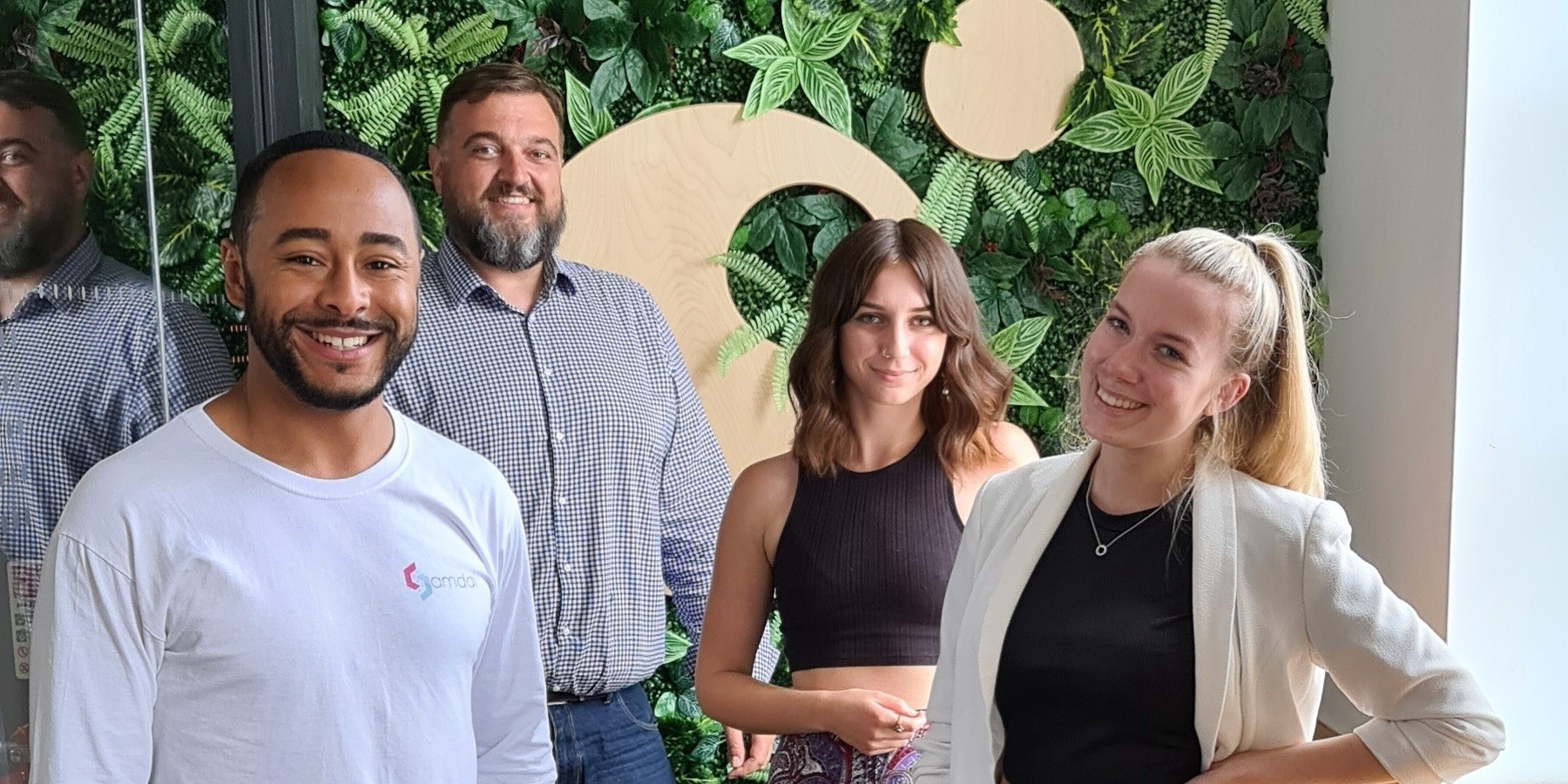 Meet Darren, from our Cooper Project
Darren joined the Cooper Project in October 2020 to continue the development of his startup business, 'Samdai'.
Tell me about your business.
Samdai started as a delivery service for fashion and beauty items. Customers could order online and it would be delivered to them within two hours - essentially the Deliveroo of fashion!
Covid-19 then hit which meant all the stores that I had partnered with had unfortunately had to shut, which led to me having to re-think my business. I spoke to my mentor who encouraged me to think about what it is that people are searching for on a daily basis. This is where 'Samdai VIP' came from, which would support not only my business but other businesses too.
Samdai VIP is a discount membership platform that connects the City's best entertainment, hospitality and stores – with the emphasis being around 'last minute' purchases. Ultimately, we're moving towards becoming a platform for booking last minute events and getting discounts but also ordering fashion items as well. So you can book a last minute gig and an outfit all in the same place!
What inspired you to come up with this idea?
I used to play professional rugby and one of my teammate's boots had broken the day before we had a game and there was no time to get new boots. We said how great it would be if same-day delivery was a thing and joked about how "one day there will be two hour deliveries" as a passing comment and didn't think much more about it.
My girlfriend and her friends would also comment about how they had "nothing to wear" (even though they did!) and how it would be too late to order something new.
From these experiences I realised there was a market out there for people who need things last minute.
What support have you received from the Cooper Project?
For me, a lot of it has been emotional support, especially as a lot of competitors have recently come into the market or have received funding and as a 'one man band' it can be quite overwhelming being 'up against' these other companies. The Cooper Project has offered me a lot of support and advice, given me a different perspective on how to look at certain situation, encouraged me to keep going and given me validation that my idea is good!
What advice would you give to other startups?
Tell as many people as you can about it and don't be afraid to do so! See what other people think about the idea as just because you think it's a good idea, it doesn't necessarily mean that it is.
Once you've decided you want to go ahead with it then just go for it! Get the support around you that you need, whether that's friends, family …or the Cooper Project!
Plans for the future?
At the moment all the businesses we have on board are based in Sheffield, the aim is to expand into Manchester by June 2022 and then six months after that be ready to expand again.