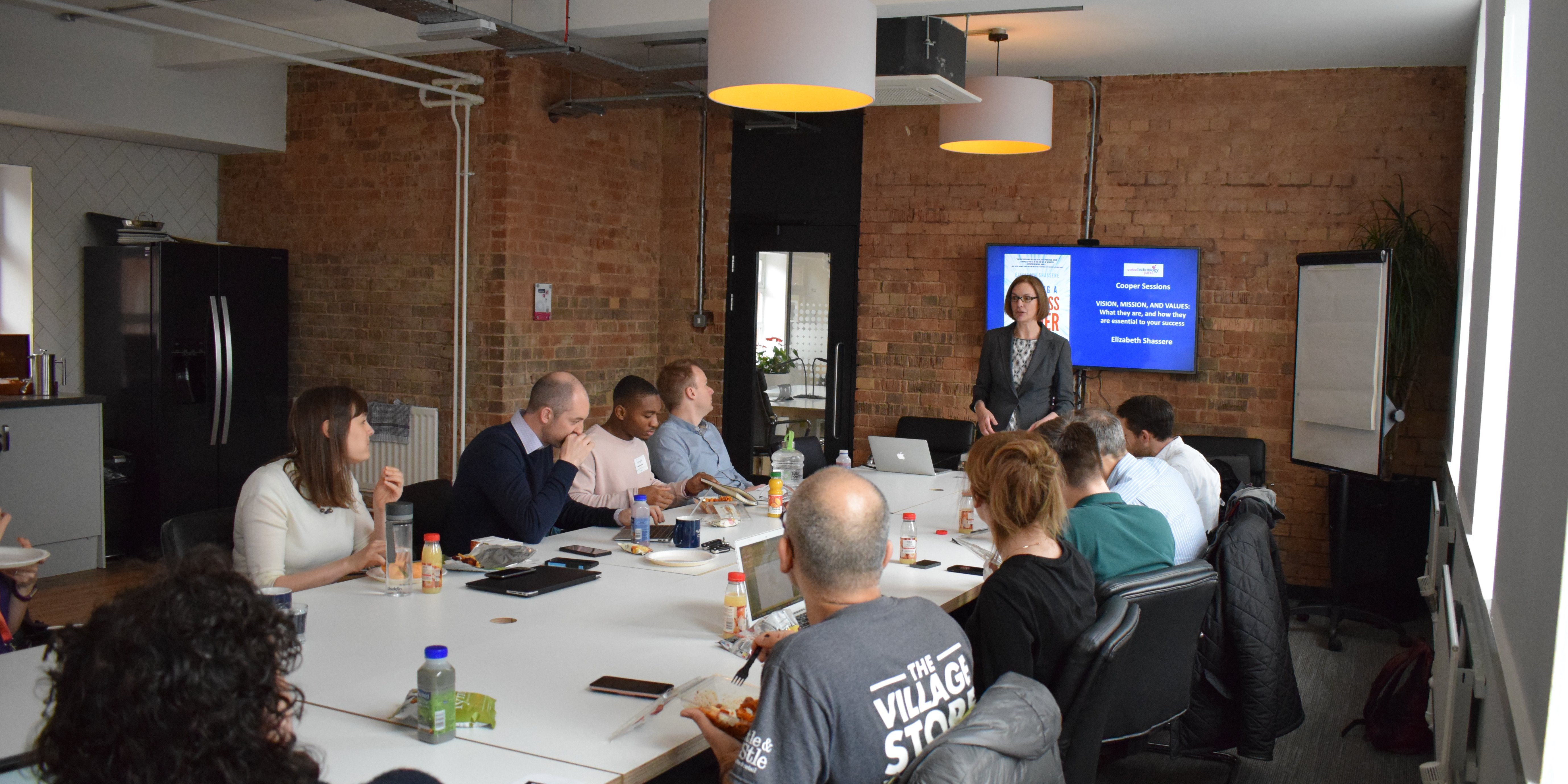 Managing a Team: a simple, essential system for better performance
Leadership and management expert, Elizabeth Shassere, was back to deliver another fantastic Lunch and Learn Cooper Session here at Sheffield Technology Parks. This time, the session was all about how to manage a team and increase performance levels.
The session, which took place on Thursday 18th April, focused on three main areas; why people don't like performance reviews, why managing performance is important, and how to manage performance.
So, why don't people like performance reviews?
Throughout her own experience, Elizabeth has found that people tend to hate both giving and receiving performance reviews.
Elizabeth explained: "What most leaders find difficult is 'Balancing Authority'. They want to be liked by their team, they don't want to deal with conflict, and it takes time – which a lot of leaders don't have!"7
She continued: "When employees are asked by their boss to sit down for a 'chat', they expect to be 'told off,' and assume it's going to be negative. They also worry about how they may respond – if they have an emotional outburst."
Elizabeth reminded the entrepreneurs that: "No matter how strong or confident someone appears to be, we need to remember that people are human and will have worries and insecurities."
If people hate giving and receiving feedback, then why do it?
Elizabeth emphasised the importance of performance reviews stating: "Managing performance is key to a successful business." She believes that managing performance will help you to make important future decisions, help you to keep track of progress within the business and it also means that nothing is a surprise as nothing has the opportunity to build up.
She advised the entrepreneurs to: "Start early and ensure consistency of performance reviews, so that you have documentation over time. It also means that it becomes part of the routine and feels more normalised and less daunting."
And finally, how do we manage performance?
The emphasis of Elizabeth's approach to managing performance is based on regular engagement and communication with members of the team: "It's important to ensure face-to-face time and build that personal relationship with your team."
She recommends monthly one-to-ones, which are more informal chats about how the employee is getting on, whether or not they're enjoying their job, if they are coping with their workload and so on.
Elizabeth also recommends performance reviews every six months. These are longer, more formal chats which can be used to set objectives and review previously set objectives. It is also a good opportunity to review an employee's professional development and outline any additional support or training courses that they may need (or want) to increase their skill set.
To conclude, Elizabeth reiterated the purpose of regular communication with your team: "Doing this means that you're investing in the people in your company, you're promoting fairness, employees will feel heard and valued, and ultimately, your position as a leader will be strengthened."