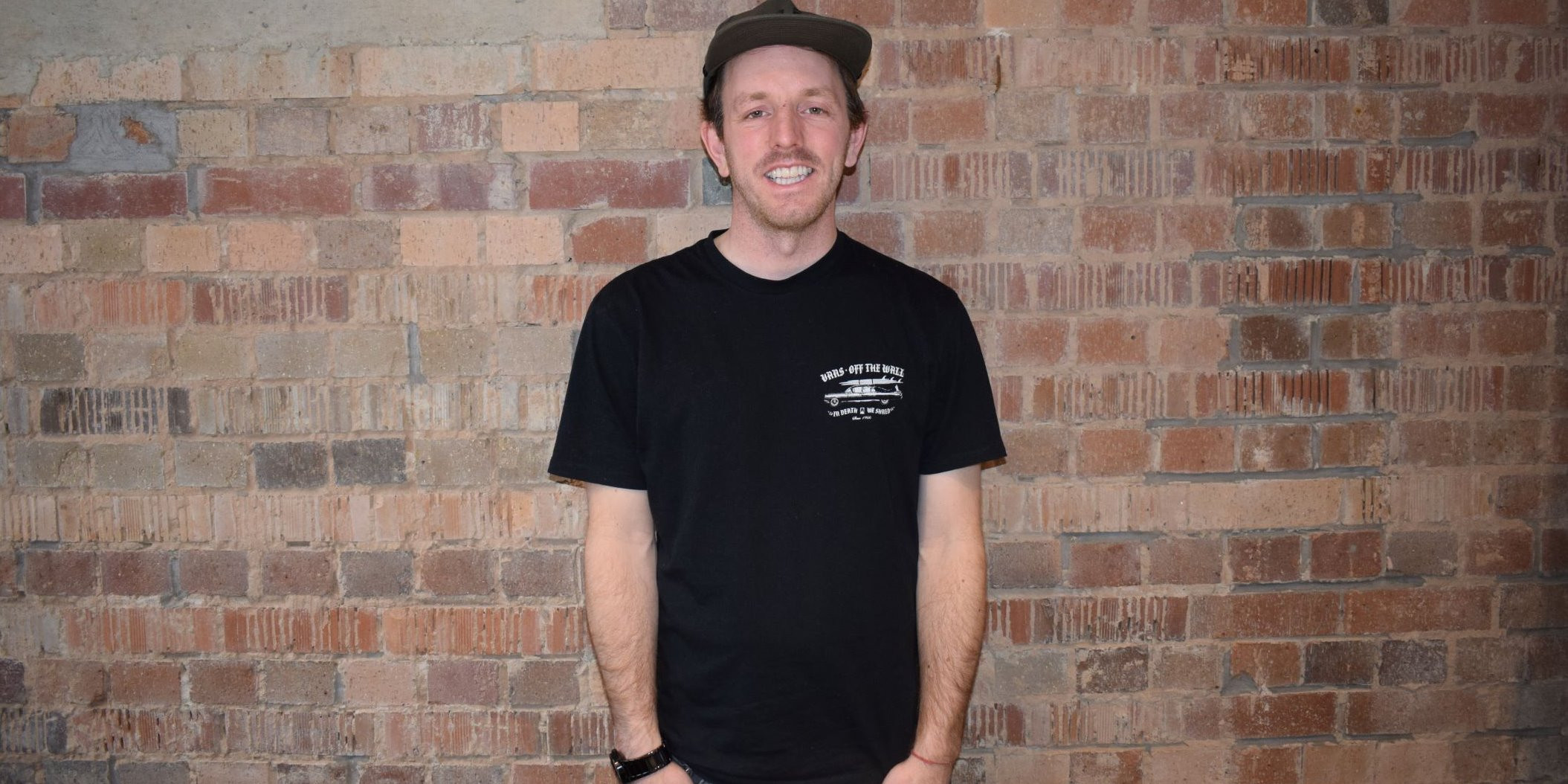 Meet Neil, one of our Cooper Project start-ups
Neil joined the Cooper Project to develop his business idea. We sat down with Neil to discuss his app and learn more about his future as an entrepreneur.
Tell us a bit about the business.
My business is a skateboarding app called 'My Skate'. The app enables users to find local skateparks anywhere they travel in the country. The app shows photos, allows ratings, and users can check in to see if other individuals are skating there. The app also has user generated content, where people can add new parks onto it. The other side of the app is the active gamification, where users can learn new tricks and compete against friends.
How did you come up with this idea?
I've been skateboarding since I was fifteen and I've been working on various skateboard projects in Sheffield, so this was a perfect opportunity for me. I wanted to start a business that I was passionate about! I thought there was a gap in the market as skateboarding is going to be an Olympic sport this year. I've been running the business for around a year now, and the app has had 4,500 downloads and over 10,000 users in the last month.
What is your unique selling point?
My unique selling point is that there aren't any other skateboard apps in the UK. Additionally, there are 1,500 skate parks mapped out around the country, so users have a wide range of different locations where they can use the app.
How has the Cooper Project benefitted you?
Sheffield Technology Parks is a hub of start-up companies doing similar activities, so it's a great way to meet other people and share ideas on the project. You can get recommendations on how to overcome different problems and Tom is always there to direct you to certain people if you need advice. We're all trying to grow, but we're not competing against each other, which is great. There's lots of crossover in terms of knowledge and learning from each other. I wouldn't be where I am today if I hadn't been on the Cooper Project!
What's your biggest achievement?
My biggest achievement is probably getting the app into the market and maintaining the business. Additionally, the project got spotted by The University of Sheffield, so they've invested money into the app to develop it further, which is so exciting. We've got Geofencing Technology (a virtual perimeter for a real-world geographic area) that's going to be integrated into it and subsequently advance the app further. This technology will tell users the duration and the location of where they've skateboarded. They will also get a skater badge, which will hopefully encourage them to use the app more.
What would your advice be to anyone wanting to start their own business?
I would suggest researching the market before you start up your business, to see if there's a gap in the market and to identify any competitors. I would advise speaking to your target audience to see what they want, so that you can tailor your product or services to them.
What are your future plans?
We want to re-launch in the summer with the new geofencing technology added and would love to gain 20,000 users by then. We also hope to monetise the app as soon as possible, as it's currently free.