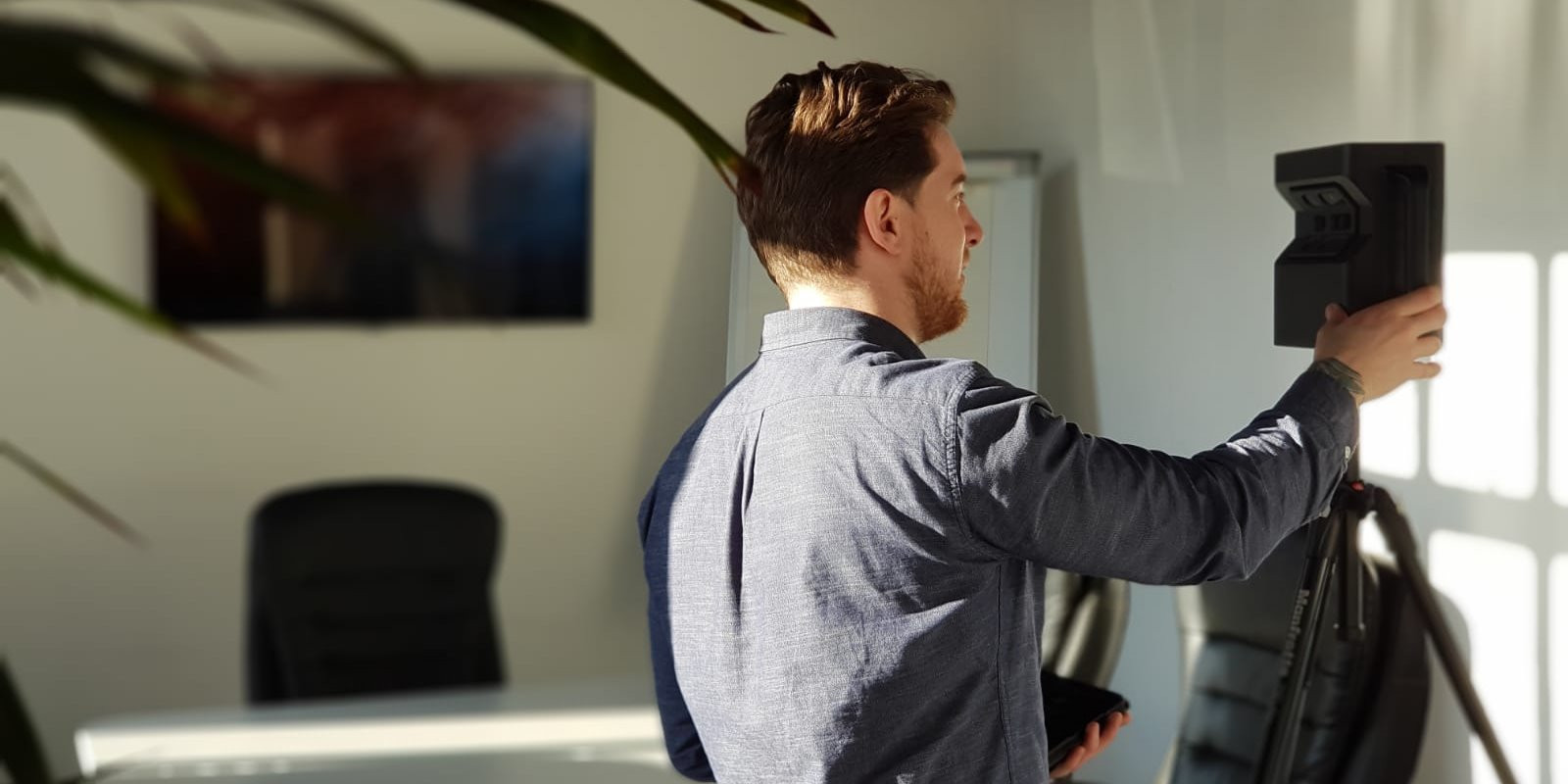 Cooper Project Alumni: Scene3d
We caught up with Alex Eason, a previous Cooper Project start-up and Founder and Commercial Director of Scene3d, to find out how the business has been doing since finishing the programme.
Scene3d are 3D virtual tour experts. They use a specialised camera to take multiple scans of the interior of a property and then use software to 'stitch' these scans together to form the 3D model - allowing anyone, anywhere, to 'virtually tour' the house, apartment, venue or retail space captured.
How has Scene3d developed since you've finished the Cooper Project?
Since finishing the Cooper Project we've started doing more commercial work, which is fantastic because that means higher paid jobs! We've previously been used to working with small or independent companies, so it's been a learning curve and great experience transitioning to working with larger companies.
In October 2019 we had the busiest month we've ever had, which was brilliant, but then things started to slow down in November and December, which was a bit worrying, but things picked back up again in the new year. It's been two years since we started the business so we're only really starting to get data, such as finding out which months are strong and so on - as the first year you just don't know and the second year could be a fluke!
We've also started working a bit further afield recently, for example we were working in London in October and Brighton in December.
Have you got any exciting projects coming up?
We've been in contact with The Advanced Manufacturing Research Centre (AMRC) and we were invited in and shown around – it was amazing! You feel like you've walked into the future, so we're excited to hopefully be working with them. A lot of what they do is looking at British Manufacturing and the efficiency behind it, so I feel like they would gain a lot of benefit from our services.
How do you think the Cooper Project benefitted you?
One of the major benefits was the use of the Cooper Lounge, having a free space to come and work was extremely useful. It was also great to be able to rub shoulders with some really knowledgeable and talented people who were also on the Cooper Project, and to be around people who would be willing to help you or discuss things with you there and then.
Some of the mentors were very helpful as well, they gave frank and valuable advice. I also gained contacts in industries that I wouldn't have thought about reaching out to before – so it opened my mind to all the possibilities!
What advice would you give to any one currently on the Cooper Project?
I would say if you're going to be a part of the Cooper Project it's important to utilise every part of it! Get as much out of it as you can as there's a lot to gain. Immerse yourself in it, you'll never know what sort of contacts you're going to make or general help/advice you'll receive when using the co-working space. Take all the opportunities, make time for the free events and workshops that the Cooper Project offers and engage in them.
For people who are interested in starting a business in general – do your research. You've got to know if it's a viable option before you spend a lot of time investing your time into it.
What are you plans moving forward?
We've just started running our first official marketing campaigns. I've done a lot of this in the past but because this business is so niche, we're in the process of figuring out which platforms are best for us and so on.
The business is still made up of just myself and my brother, Brook, so moving forward we're thinking about hiring a couple of people to help with sales. This would give myself and Brook more time to focus on the work.
One of the things we've done recently which has been a real help is define our roles more, so we know who's accountable for what. At the start of the business we were both doing everything to try and understand all aspects of the business. Brook has now taken on more of the account management side of things and I've been able to focus more on the production and marketing.
We also have goals in terms of turnover which we want to be hitting. Once we've started to hit those then we will have to think about what the next step for the business is going to be!
Discover more about Scene3d on their website.