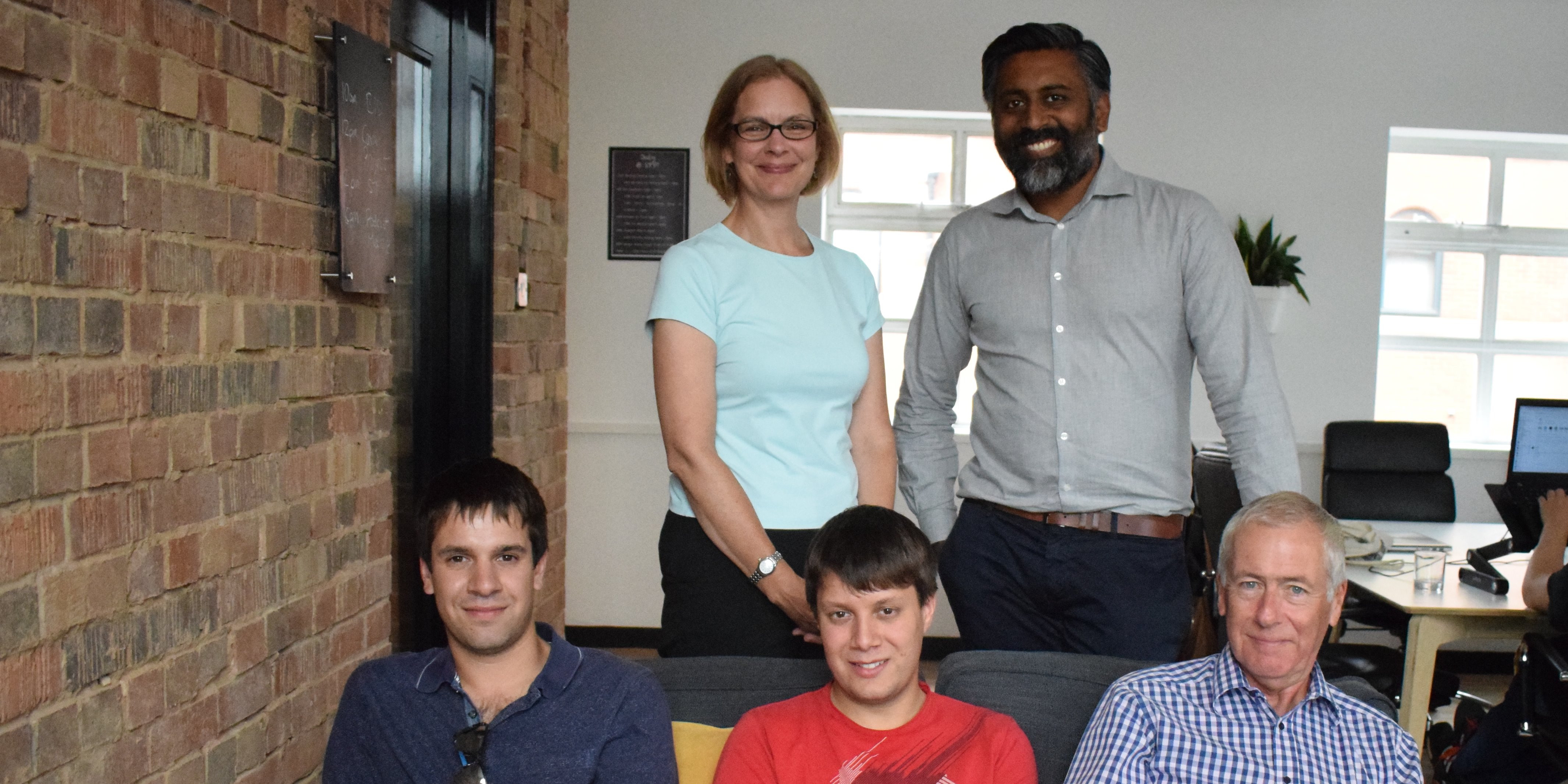 Six business leaders join the STP team as Entrepreneurs in Residence
Since Sheffield Technology Parks (STP) was founded, we have accommodated some of Sheffield's most innovative and successful companies, some scaling to be international firms with hundreds of employees. Our aim is for STP to be a centre of excellence for tech-based entrepreneurship in Sheffield and to act as a hub for a growing entrepreneurial community in the city.
As part of this we are very excited to introduce our new team of "Entrepreneurs-in-Residence" (EiRs) who will be working with our Cooper Project start-up businesses. The Entrepreneurs will provide advice and mentorship to the Cooper Project entrepreneurs, according to their areas of expertise.
The Cooper Project has space for up to 15 pre-start and start-up businesses on a six-month rolling business incubation programme. As well as mentoring and coaching the 15 Cooper Project start-ups, the Entrepreneurs-in-Residence will attend Cooper Project socials and events, and will act as advocates for Sheffield Technology Parks more widely within their networks.
The Entrepreneurs-in-Residence will be a valuable addition to the Cooper Project, and will work to foster stronger relationships between current Cooper Project start-ups, alumni who have gone on to establish their businesses and the wider network of tech sector businesses in Sheffield. We are looking forward to working with them and seeing their influence help nurture and grow our incubation businesses.
Meet the Entrepreneurs in Residence:
Carol Axe is Operational Lead at Accelerated Digital Ventures (ADV). She has 20+ years' experience managing performance and controlling operations across multi-sector organisations, including leading teams up to 500 FTE, providing strategic vision and commercial delivery.
Elizabeth Shassere has over 20+ years of leadership and management experience. From large government agencies to start-ups, she has led teams through transformation and improvement. She is currently founder and CEO of Textocracy Ltd. She is also a published author, having written her first book (on leadership) last year.
Karthik Suresh is a Management Consultant who helps customers with energy, utility, sustainability, research, innovation and knowledge management projects. His experience includes working with large and small organisations to select and implement strategic decision systems, improve and develop management capability, and deploy risk management, IT, communications and information systems projects.
Melise Jones has been part of the tech business sector for over 30 years delivering customer-facing solutions and services. Fifteen of those years have been in senior leadership roles at various companies, including as Senior Director - Customer Operations for WANdisco, as well as Head of Major Customer Partnerships at Plusnet.
Paul Ridgway is a senior developer, software engineer, and technical/operations lead who has recently co-founded a technology consultancy, The Curve, where he is CEO. He was a co-founder and CTO at The Floow, building the team from three to over 100, including hiring and developing a team of 80+ engineers.
James Ridgway is a senior developer and software developer who was Head of Platform and Head of Data Science at The Floow, also overseeing its rapid expansion from start-up to global success story. He is now co-founder and CTO of The Curve, alongside Paul.