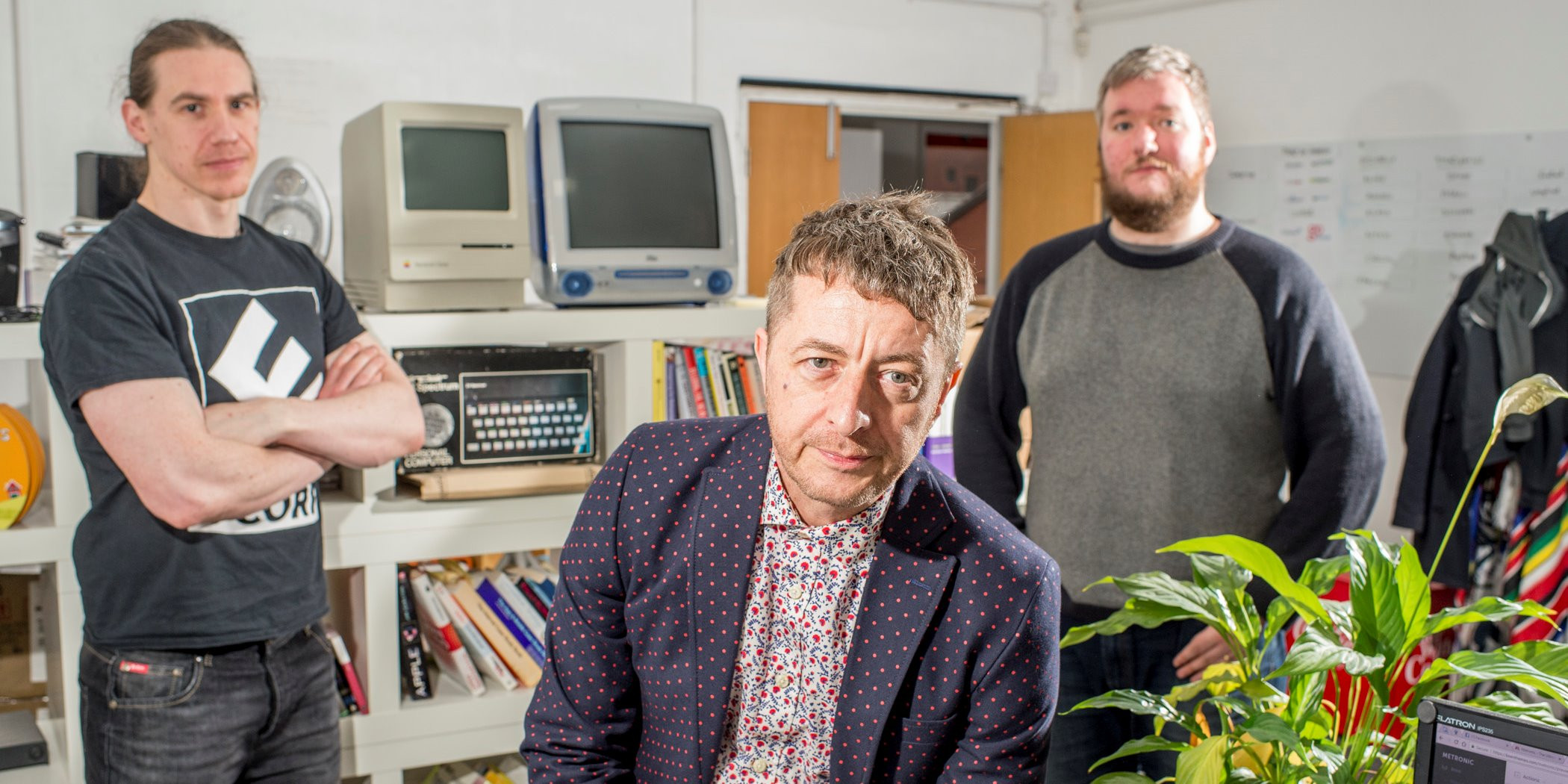 Meet Our Tenants: Rocca Creative
Who are Rocca Creative?
Rocca is a creative digital agency specialising in brand and software development. We have been in business since 2010, but bring 20 years' experience within the industry to the business. We are a small team of 3 staff plus a part-time member and a number of specialist associates.
What is your unique selling point?
All the work we carry out is with the intent of making change, and a lot of our work is around motivating people and behavioural economics.

Tell us about some of the projects you're currently working on:
We recently worked on 'The Schoolyard Challenge' which successfully encouraged 10,000 schoolchildren to get active over the course of 4 weeks. This is connected to our work with Move More, Sheffield's physical activity strategy. We have a long track record of working on software for health, wellbeing and activity. We have also worked on developing the Move More Workplace Challenge which is a web-based team activity for organisations and their employees to compete to be the most active organisation in Sheffield. Other clients include Sheffield Hallam University, whom we have worked with to help develop their intranet and we're also working with a multinational infrastructure services client in Scotland, developing a digital teaching aid to educate primary school children on being green.

Why did you move to Sheffield Technology Parks?
I have been based at the Tech Parks three times - I had my first job at the Tech Parks within another business, then I set up Rocca Creative here in the early 2000's, moved to another central location and then came back! I decided to move the business back here as the location is ideal and there is more of a sense of community, and the service the staff provide here is great.

What do you like about being based here?
The staff at the Tech Parks are invaluable – Jack and Dan and extremely helpful from support with the office in general to introducing us to other tenants – they definitely deliver above expectations. As a tech organisation the name of the office space is fitting and the facilities are fantastic. The location is also within close proximity to some of our clients including Sheffield Hallam University and the University of Sheffield.

What made you start this business?
I started the business when working as a freelance designer became more than one person could handle. I discovered that clients liked using small providers as much as large ones and quickly built a reputation around speed of service, as well as expertise in fields like branding, service design and digital technologies. With this knowledge we quickly picked up clients like ScottishPower and Unilever and haven't looked back.

What's the achievement you're most proud of?
Much of our work is about motivating people to be more active in their everyday lives, through vehicles like Move More, and I'm proudest when our solutions make an impact at the individual level. As a team we are devoted to the principle that physical activity is a means to a happy existence. In my view, there is no greater achievement.

What would you say to someone starting out in the tech sector at the moment?
It's old advice but the best way to succeed is to fail – lots of times. Experimentation and continuous innovation are key to finding the best solutions and learning from missteps has brought the greatest reward for us. Not only is this the most enjoyable way to approach a challenge, it's the most likely to succeed.