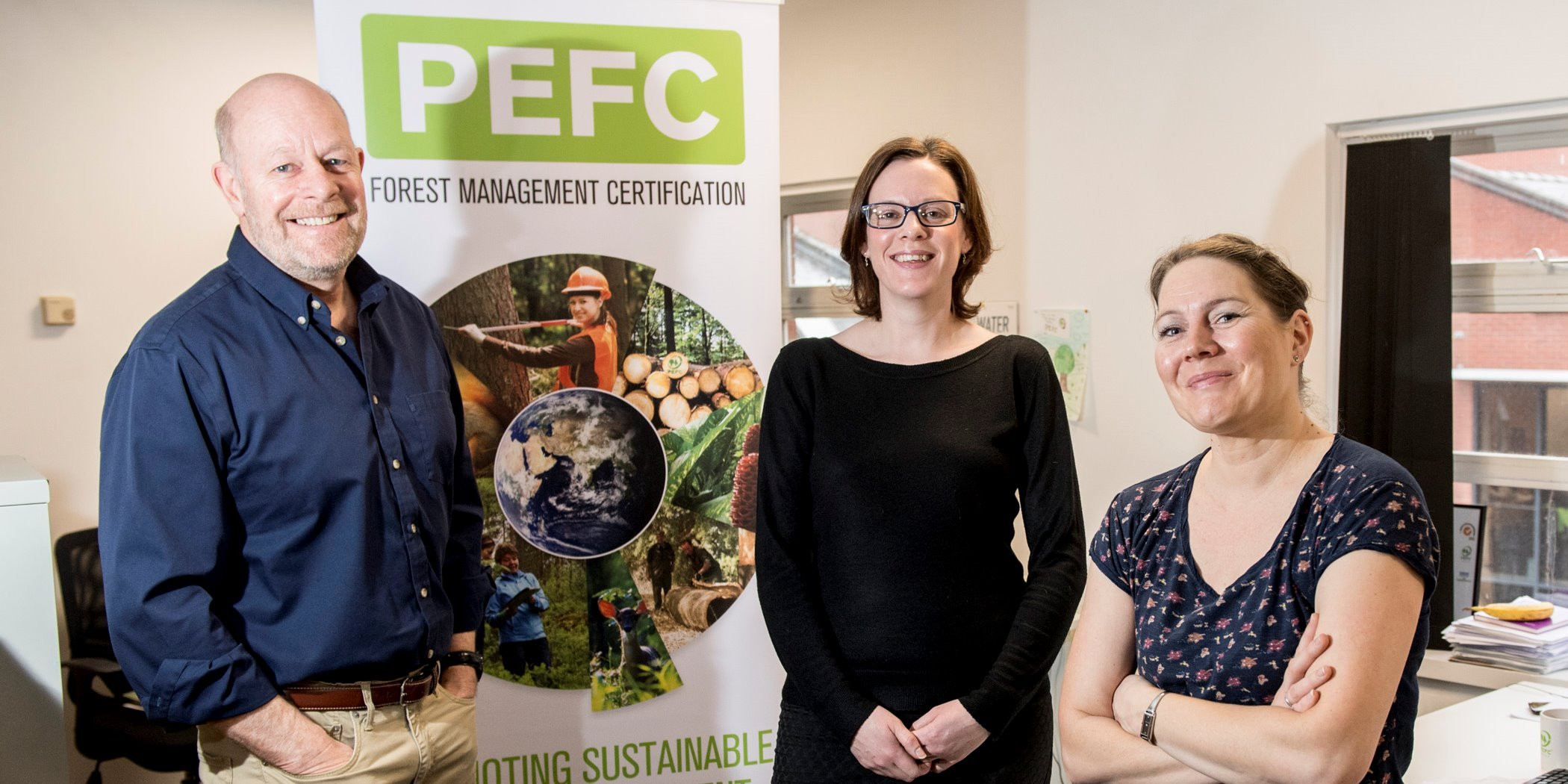 Meet Our Tenants: PEFC
We sat down with Alun Watkins, Executive Director of PEFC's UK Team, to find out a bit more about the organisation and why they chose to locate their UK HQ at Sheffield Technology Parks:
Who are PEFC?
PEFC is an international non-profit, non-governmental organisation dedicated to promoting sustainable forest management. Sheffield houses our UK base, and our head office is in Geneva, Switzerland helping to promote our sustainable chain of custody scheme globally. We are one of only two global schemes that do this increasingly important work, this is especially important now, because industry is looking to be more sustainable with things such as paper bags coming back into fashion. Our vision is to create a world where people manage forests sustainably and to prevent illegal logging and imports of illegal timber based goods.
How is business at the moment?
We are currently very busy, working with clients from a variety of sectors including retailers, construction firms and packaging companies, helping them to understand our standards and policies surrounding sustainable forest management through talks and workshops. Currently, only approximately 11% of the world's forests are certified as sustainable, and this is something we are working hard towards increasing.
Why did you choose Sheffield Technology Parks to host your UK base?
Sheffield Technology Parks offers smaller office space – which is what we needed – and a great central location. The proximity to the station is beneficial, providing easy transport links to London and Edinburgh where I frequently travel. The staff are a great help, providing a friendly service, handling everything for you such as internet, phone calls and maintenance, and there is also a nice vibe within the building.
Have you worked collaboratively with anybody else within the Tech Parks?
We haven't worked collaboratively as such with any of the other tenants, but being surrounded by Tech Businesses is useful. For example, we have worked with Llama Digital who helped us to redevelop our website, and they offer us great advice and guidance.
What motivates you?
Seeing the increasing number of organisations taking up the challenge of implementing PEFC certification and seeing more PEFC logos on everyday goods, whether at DIY stores, supermarkets or posted through the letter box.
What's the achievement you're most proud of?
Bringing the PEFC UK office to Sheffield Technology Parks 8 years ago and steadily growing in size (already upgraded the size of office once!)
What are your plans for the future?
To continue to grow the business in the UK and to ensure that sustainability is forefront in everyone's purchasing decisions.