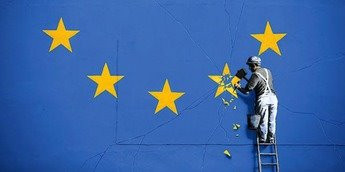 STP Brexit Lunch
We were joined by Dom Hallas, Executive Director of Coedec and former Diplomatic Strategist for the Department for Existing the EU and 10 Directors of local Tech businesses.
Dom offered an outline of the current deal which the Prime Minister recently failed in passing through Parliament. Whilst this was a significant setback, it was still worth considering as any deal is likely to look largely similar to this one, with a few changes around contentious points including the Northern Irish Backstop.
The main action points to consider as an employer:
-Data Flows:
Continue to comply - Continue to apply GDPR standards and follow current ICO
guidance. If you have a DPO, they can continue in the same
role for both the UK and the Europe.
Transfers to the UK - Review your data flows and identify where you receive data
into the UK from the EEA. Think about what GDPR safeguards
you can put in place to ensure that data can continue to flow
once we are outside the EU.
Transfers from the UK - Review your data flows and identify where you transfer data
from the UK to any country outside the UK, as these will fall
under new UK transfer and documentation provisions.
European operations - If you operate across Europe, review your structure, processing
operations and data flows to assess how the UK's exit from the
EU will affect the data protection regimes that apply
to you.
Documentation - Review your privacy information and your internal
documentation to identify any details that will need updating
when the UK leaves the EU.
Organisational awareness - Make sure key people in your organisation are aware of these
key issues. Include these steps in any planning for leaving the
EU, and keep up to date with the latest information and
guidance.
Full information from the ICO can be found HERE
-People
Make sure employees are fully aware of their circumstances and point them to information released by the Government as Brexit unfolds. Information can be found HERE
Ensure you understand current employer obligations to make sure staff are eligible to continue working beyond March 29th and the rights they hold. Currently the Government has issued assurances that all EU citizens working in the UK will retain their current rights. Further information is listed HERE
-Ask a Solicitor!
It is prudent to get advice from a solicitor on the trading terms for your particular business in the event of a No Deal scenario.
-Sheffield City Region Growth Hub - Brexit Toolkit
The LEP has recently launched an online toolkit which might be of interest. You may need to register for their services to log in. Access the Toolkit HERE