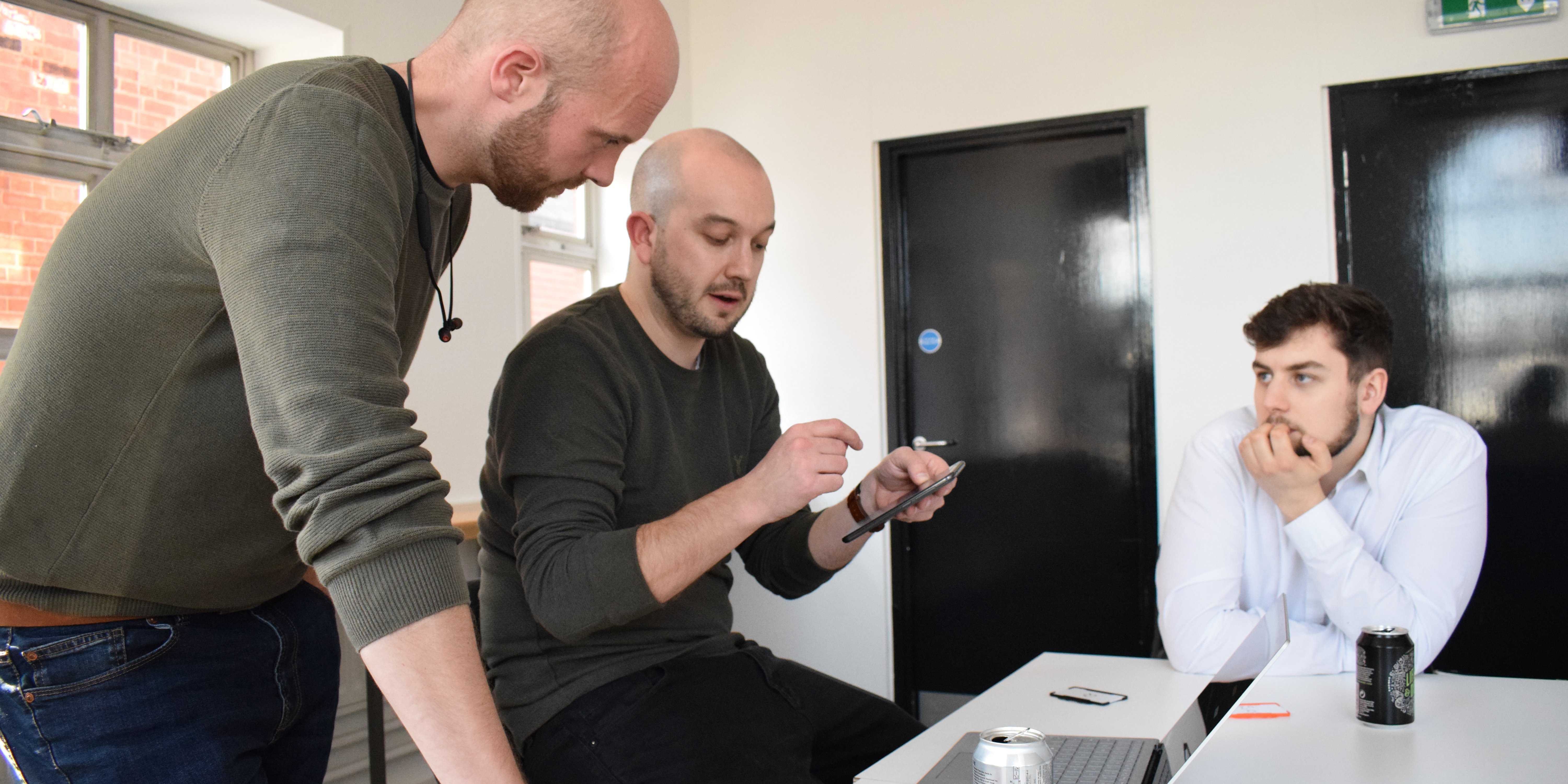 Meet Joe, one of our Cooper Project startups
Tell us a bit about the business:
Elements is a software platform designed for small-to-medium-sized manufacturers. Through using consumer technology, such as mobile phones and contactless technology, Elements will provide a system for manufacturers to track manufacturing processes and automatically generate process documents.
What is your unique selling point?
Small-to-medium-sized enterprises (SMEs) make up 99% of UK manufacturers and there isn't a software platform out there created for them. This is where Elements comes in. Elements has been designed to meet the specific needs of SMEs - it is simple, clear and intuitive.
What are some of the exciting projects you are working on at the moment?
We've been in contact with a selection of manufacturers who will be 'beta' testing Elements in April. This is where the intended audience, SMEs in our case, will be testing out our software platform. It will be exciting to find out what they think of Elements and any feedback they have for us.
What are your plans going forward?
We will be launching our first product, the Elements Platform, at the Industry 4.0 Summit and Expo in Manchester on the 10th April, and will be launching online on the 8th May. We've recently hired two members of staff and hope to take on more staff by the end of the year.
What are the benefits of being here at STP?
The main benefit is that it's free. This is a huge help for a startup like myself. Being able to use the Cooper Lounge is fantastic, it's a great working environment and being amongst other startups means we can bounce ideas off each other! We've recently moved into an office space as well, which is an amazing environment for us to work out of. The manager, Tom, has also been a great help, connecting me with various people in the industry and promoting us across social networks.
What's the achievement you're most proud of?
Within two months of starting Elements I won the 'Rolls Royce Innovation Award' and the 'Digital Catapult Hack & Pitch'…which I'm pretty proud of!!
Getting the investment to start Elements was also a great feeling and achievement.
What would you say to someone who is starting their own business?
You need to be willing to alter your original idea/product in order to adapt to what the customer wants. With that in mind, I'd recommend talking to as many people as possible about your business idea and really listening to their feedback. What I do is…if one person suggests something, I write it down, if two or more people suggest the same thing then I do it!