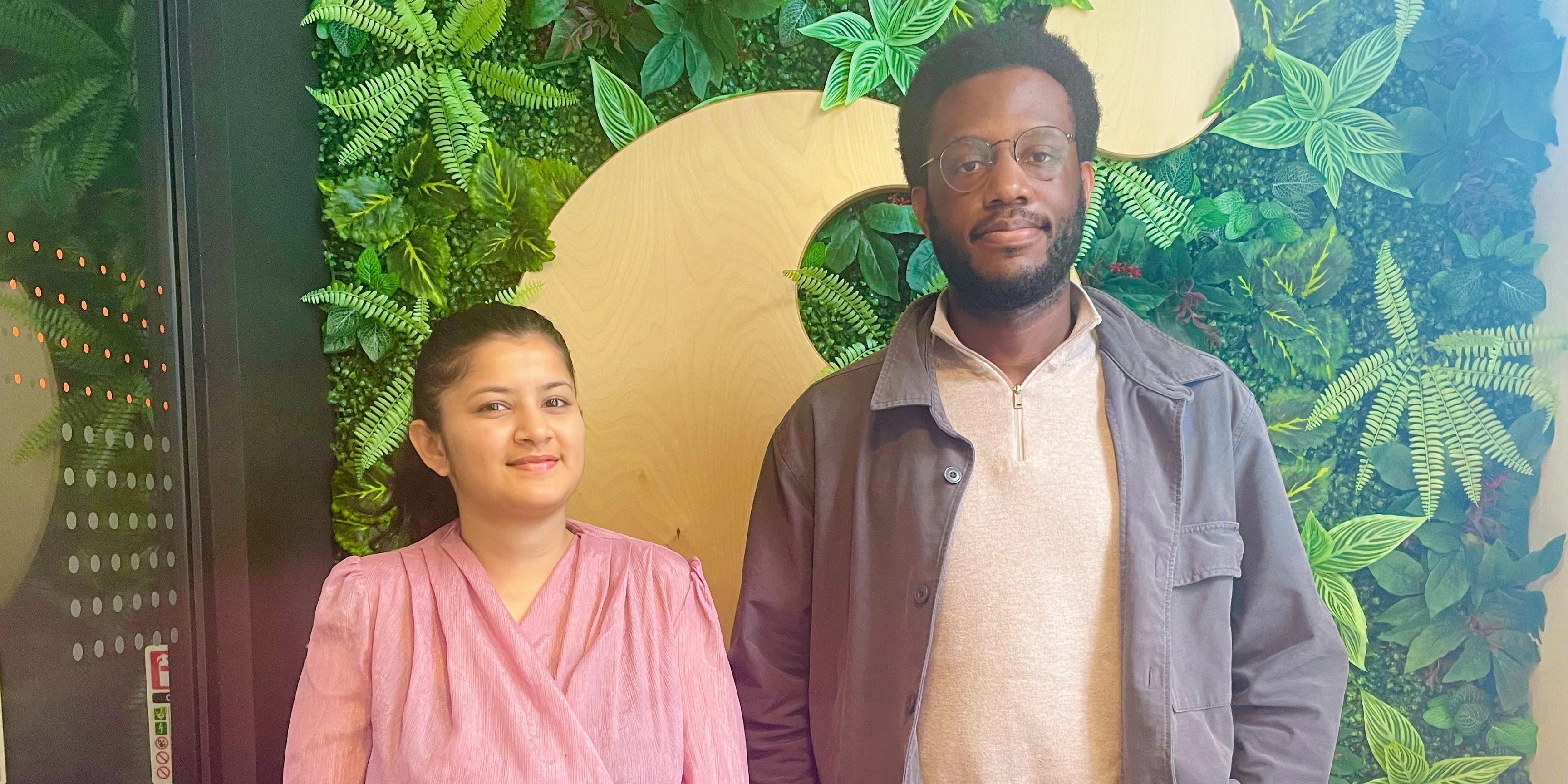 Welcoming Nutritoken to the Cooper Project
We're excited to welcome start-up duo Soumya and Marv who have joined us on the Cooper Project to develop their student lifestyle app, Nutritoken.
Nutritoken is designed to help university students 'eat better and earn better'. The app combines meal tracking and nutrition-boosting plans, with the incentive to collect tokens that can be redeemed at popular retailers.
The idea stemmed from Marv's University dissertation, which focussed on the use of tech in nutrition. Whilst taking part in the Transform SY incubator, he met Soumya through a mutual contact. Soumya had just completed the TechStar Start-up Weekend and was ready for her own entrepreneurial journey to begin.
Together, they took an idea, explored the market, defined the problem, and created a solution - Nutritoken. All they needed then was the right space and support to develop their app and move the business forward through planning, investment and marketing.
Joining the Cooper Project early in July 2023, the pair have felt the impact of being part of our community after just a few weeks. Marv explains,
"We can already feel the pace accelerating and that's down to the help and advice we've had from Rose and the other entrepreneurs on the project.
"We've started setting SMART goals - and sticking to them - and this is keeping us on track."
Soumya adds,
"Community is a really big thing for us and that's what we've got here. There's a really positive energy and we're starting to see and hear about the opportunities that are available for us."
Want to know more about Nutritoken? Visit the website: www.nutritoken.app and if you want to be amongst the first to use the app, sign up for early access.
You can also follow the team on Twitter, Instagram and a host of other social channels (details on the website) for nutrition tips and business updates.