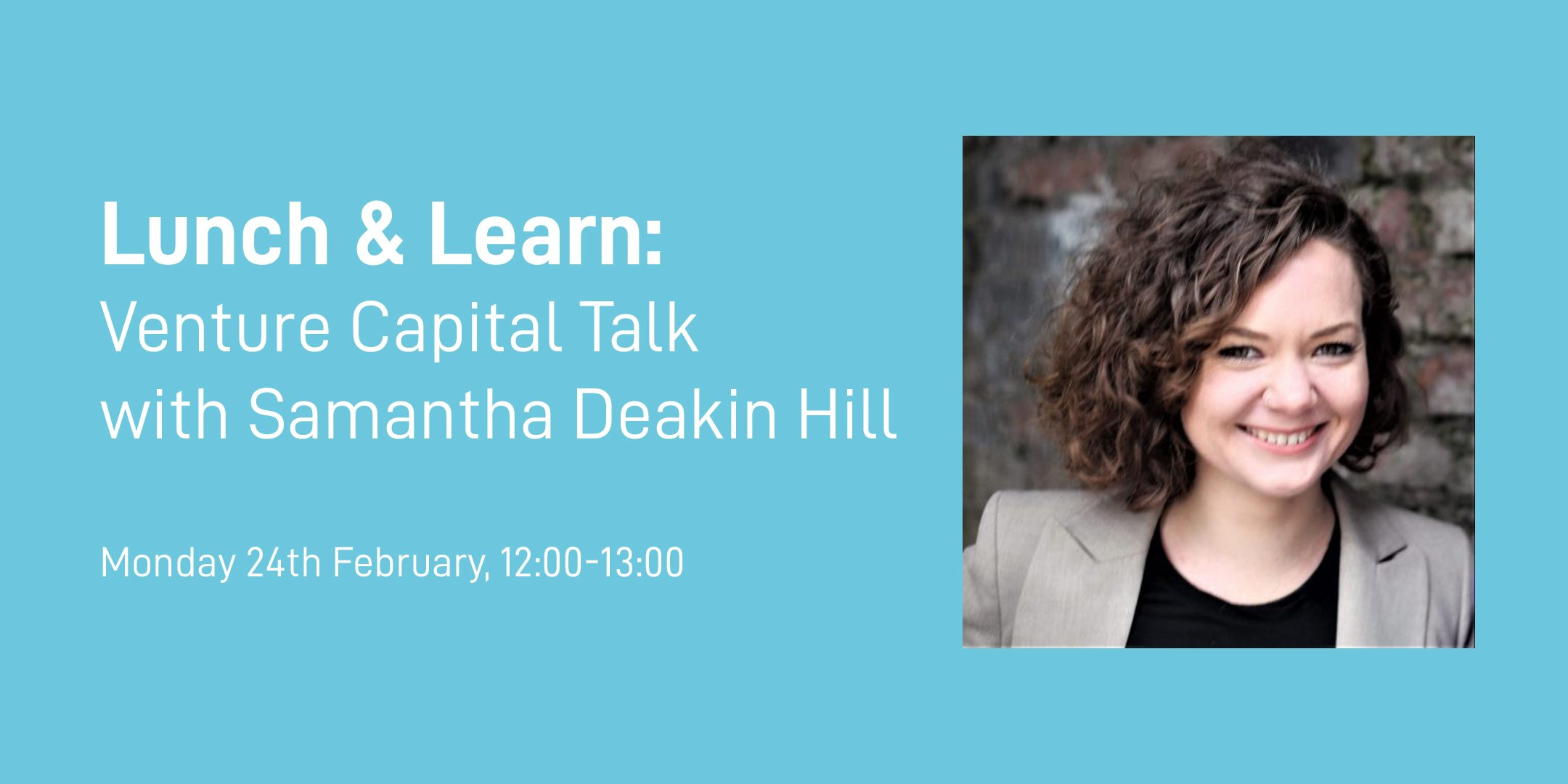 Investment awareness month: 'Venture Capital Talk'
Event date: 24/02/2020
Location: Sheffield, England, United Kingdom
Lunch & Learn: How VCs make money and why you should care – Samantha Deakin-Hill of Campus Capital
How VCs make money and why you should care!
As a founder of a high growth potential business, you may be thinking about raisinginvestment, either now or in the future. You've probably heard about angel investors and venture capitalists, but have you ever stopped to think about how venture capital works?
Whose money are venture capitalists investing? How do they make money? And how does that affect their investment decisions?
With everything you have going on as a founder, nobody would blame you for never having asked these questions, but the answers have implications for your startup and its fundraising journey.
Save yourself time, money, and a whole lot of frustration by attending this short talk by Campus Capital Co-Founder and Education Director, Samantha Deakin Hill. You'll leave with a deeper understanding of the startup funding market, how VC funds are modelled, and some insight into whether your company is 'VC-able'... and whether you really want it to be.
This Lunch & Learn will be delivered by Samantha Deakin Hill from Campus Capital.
Event schedule:
● 12-12:20 : Twenty minute talk on Venture Capital Topics
● 12:20-13:00: Q&A
Lunch will be provided!
Register your place here.
Campus Capital started in Sheffield and was born out of two entrepreneurs' frustration with the lack of localised venture capital outside of London, and with the knowledge gap around this unique sort of funding. It tackles these issues with equity funding for early stage high growth potential technology companies combined with an academy for ambitious entrepreneurs to upskill on vital funding and growth business topics, and educate themselves to avoid common funding traps that so many entrepreneurs fall into. Visit Campus Capital online at https://www.campuscapital.vc/
This event is part of our Investment Awareness Month.