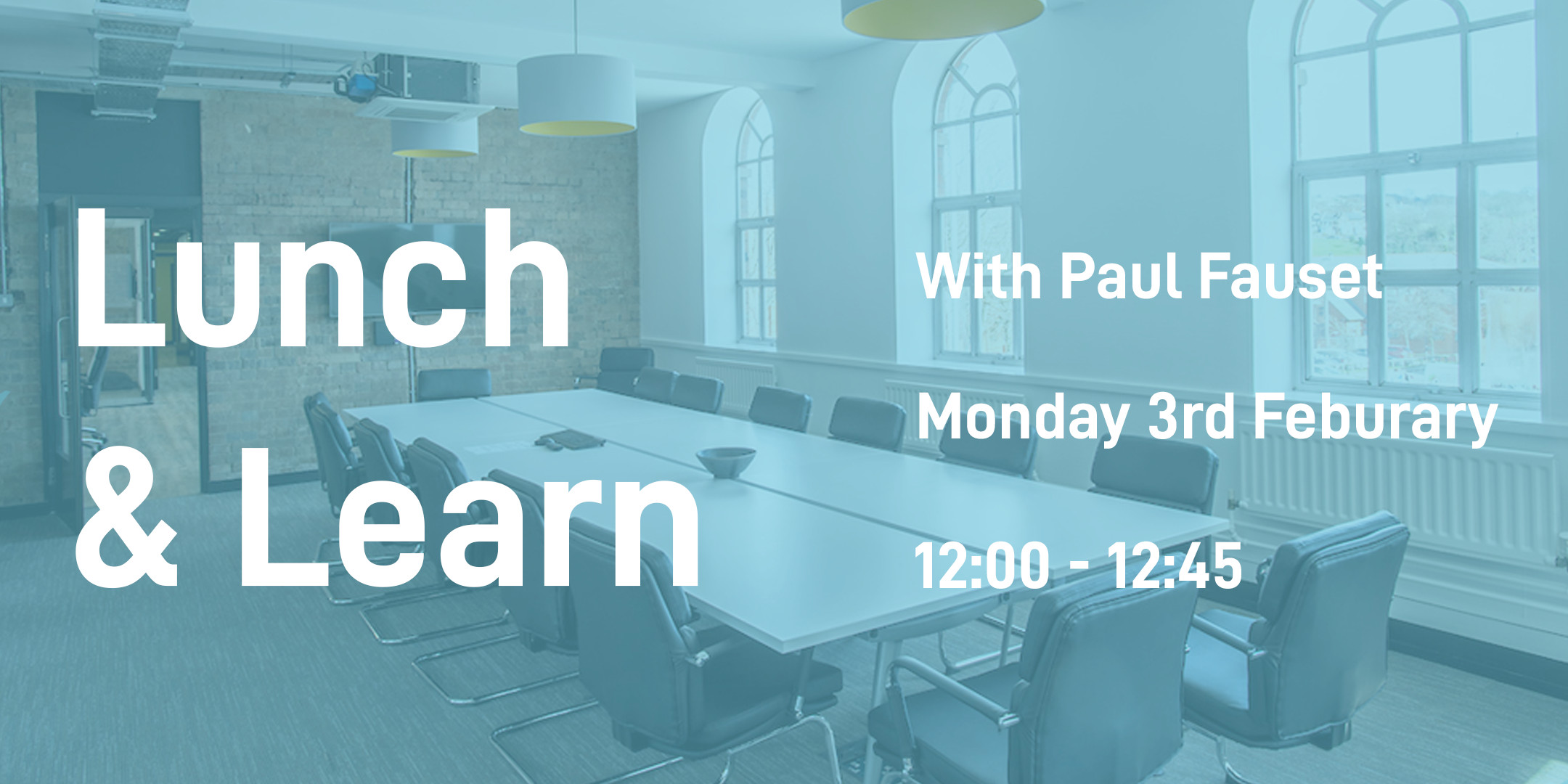 Investment awareness month: Investment from an investor's perspective
Event date: 03/02/2020
Location: Sheffield, England, United Kingdom
Lunch & Learn: Funding Avenues and the associated Risk & Reward
In the first event of our Investment Awareness Month, we'll be joined by Paul Fauset of Angel CoFund (based here at STP).
Paul has over 20 years of investment banking, corporate finance and venture capital experience. Prior to joining the Angel CoFund at its launch in 2011 Paul worked for Barclays Capital in London and New York; KPMG Corporate Finance in Leeds; and Hawsons Corporate Finance and Capital for Enterprise (now British Business Bank) in Sheffield.
We'll be discussing what investors look for when considering a pitch – their analysis on market opportunity, the team credentials of the business, and the ongoing relationship they have when working with investee businesses.
This will be an interactive session, so come armed with lots of questions!
Lunch will be provided.
Please let us know you're coming! Register here.
This event is part of our Investment Awareness Month.