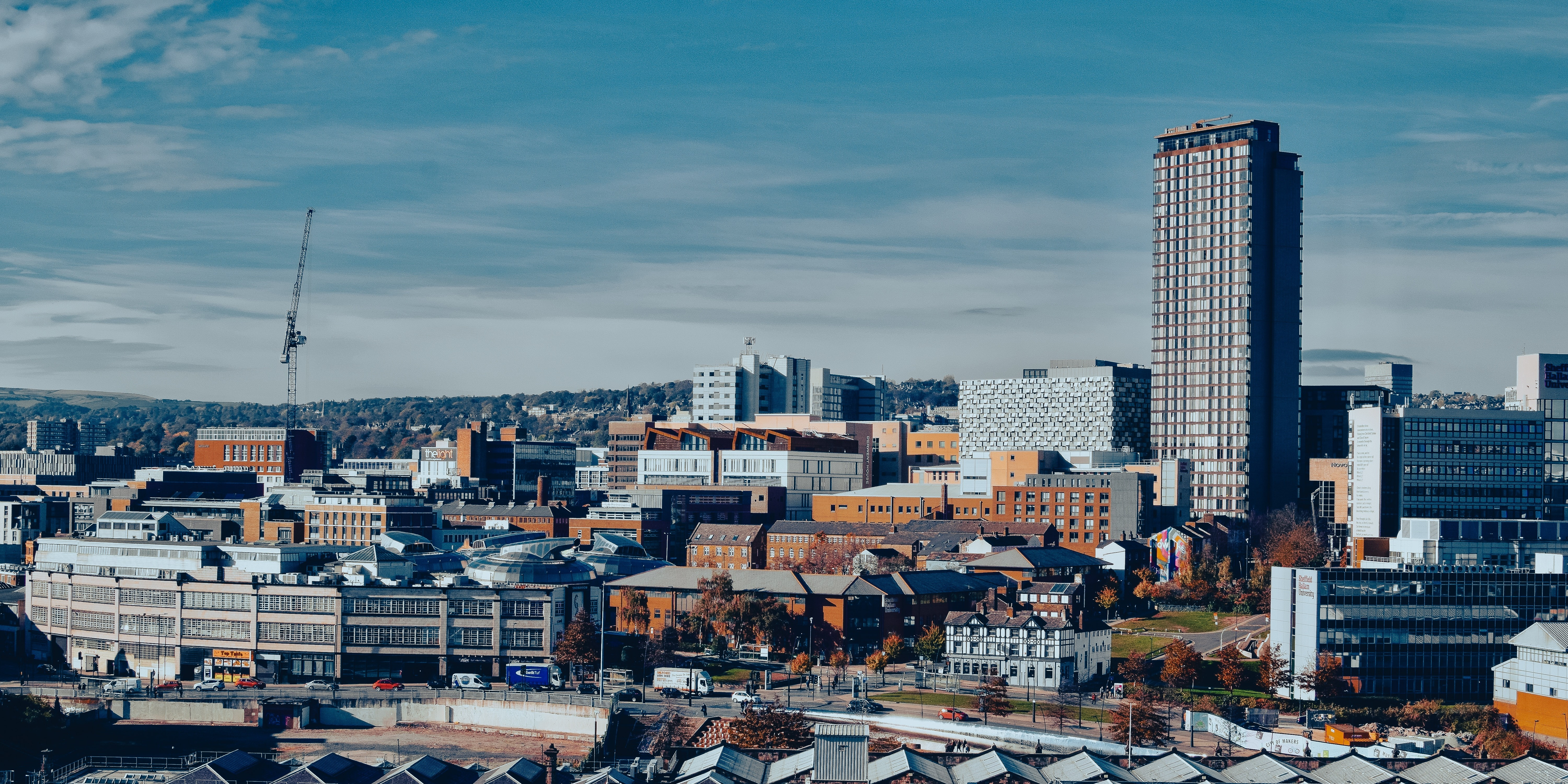 Tech Welcome Grant
The Tech Welcome Grant is here to help you pay for workspace in South Yorkshire for up to one year, whether you're moving into the region or you're already here and looking for your first physical office space.
The Grant is a South Yorkshire Mayoral Combined Authority (SYMCA) funded initiative. It is designed to bring the brightest tech and digital companies into the region and to fill the amazing workspaces we have including the DMC, Kollider, RIDO Business Hub and of course, Sheffield Technology Parks!
Paid in arrears, the Tech Welcome Grant can cover business accommodation costs up to £10,000 for tech and digital companies moving into South Yorkshire from outside of the region.
Robotics software specialist BOW has recently arrived at Sheffield Technology Parks, benefitting from our LOCATE project, which helps businesses to soft-land in the city.
BOW was drawn to the region by the two world-class universities, where they hope to recruit from. Securing the Tech Welcome Grant supports their growth ambitions as Daniel Camilleri, CEO, explains:
"The grant has allowed us to go for a space that will enable us to grow, whilst also helping our growth by offsetting the cost."
He adds,
"Applying for the grant was pretty painless - a straightforward application without a lot of steps to it."
The grant is also available to tech businesses already based in South Yorkshire, looking for their first physical office space. This was the case for start-up Cheribim, whose founder, Katie Steele, needed to upgrade to an office space to support her team expansion.
Katie, who joined the Cooper Project - STP's business incubation programme - comments,
"Moving into our first office space was the natural progression for Cheribim as we secured our first four employees. I had been co-working on the Cooper Project and wanted to stay at the Tech Parks as I feel part of a community and there's always someone in the building to help.

"It was easy to apply for and I'd definitely recommend the grant to others who need to move into a workspace to help them grow."
Interested? Head on over to The Seam website where you'll find full eligibility criteria and more information about how to apply for the Tech Welcome Grant.