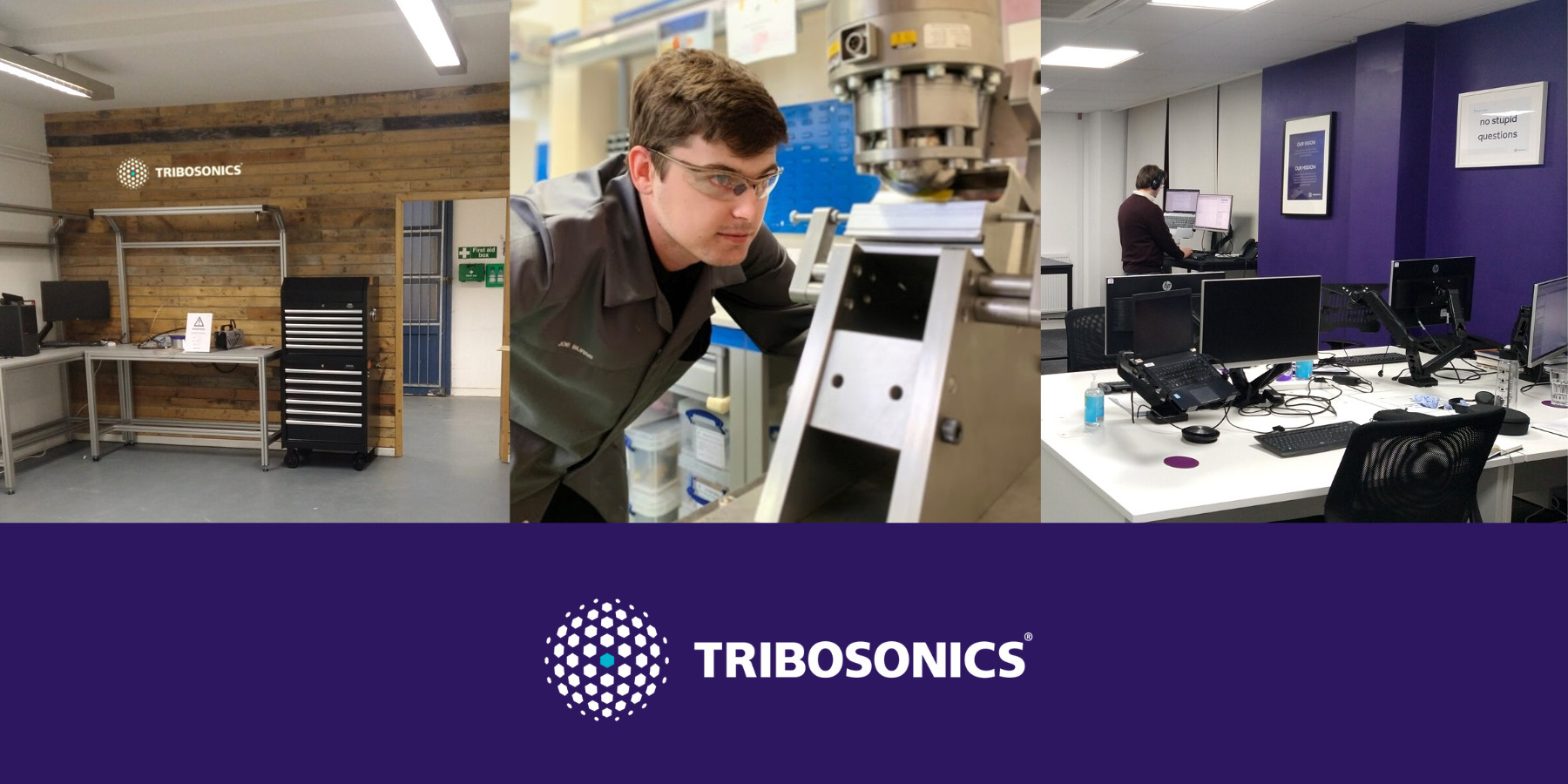 Tribosonics benefits from post-lockdown bounce back with support from Sheffield Technology Parks
Working at the forefront of industrial digitisation, Sheffield-based Tribosonics has been expanding rapidly over the past 18 months, taking new office and workshop space at Sheffield Technology Parks. Where other companies have been downsizing to reflect remote working, Tribosonics decided to invest in extra space to enable staff to continue to collaborate in person as well as remotely.
Chief Operating Officer, Mark Wallace, explains: "As of March 2020, we did not possess sufficient space to allow the team to work in a socially distant way. Since collaboration is so important to what we do, in the twelve months from March 2020, we took on a lease on three additional facilities, doubling our square footage from circa 3,500sqft to 7,000sqft.
"We took on an excellent collaboration space and a prototyping workshop at Sheffield Technology Parks. The growth in our footprint allowed us to accommodate social distancing, but also provide space for the 50% growth in permanent staff over the same period."
Tribosonics specialises in sensing technology, working at the cutting edge of reducing industrial friction and wear which accounts for 23% of the world's energy consumption. It's a major issue in sectors like transportation, power generation and manufacturing. The company's unique ultrasonic measurement technologies enable clients not only to save money but also to reduce energy consumption and CO2 emissions – a goal that is rapidly accelerating up the priority list of major industrial contributors.
To achieve these innovations and take them to market, Tribosonics needs a wide range of expertise from software engineers to hardware specialists, from physicists and mechanical engineers to operational and commercial managers, so finding talent is top of the agenda for growth. As a result of continuing to recruit during the pandemic, the company has already started to benefit from the post-lockdown bounce back.
Mark Wallace comments: "As a result of the decisions that we took during the pandemic to keep all staff gainfully employed and maintain the energy in our operations, we have been able to immediately respond to the urgency of our customers' demands. We have seen our large industrial customers accelerating out of the pandemic with a renewed desire to pull through our technologies to give them a competitive edge."
For Sheffield Technology Parks, the arrival of Tribosonics confirmed their policy of responding proactively to the pandemic by converting a number of units from office space to workshops. Tom Wolfenden, Chief Executive Officer at Sheffield Technology Parks, comments: "Our mission is to help the tech sector and economy in Sheffield to survive and thrive. When the pandemic struck, we took the decision to create some prototyping workshops to support any tech-based businesses that needed extra space for carrying on their innovative work. Tribosonics is exactly the kind of business that we're here to support so we were delighted to help.
For more information on Tribosonics: https://www.tribosonics.com/