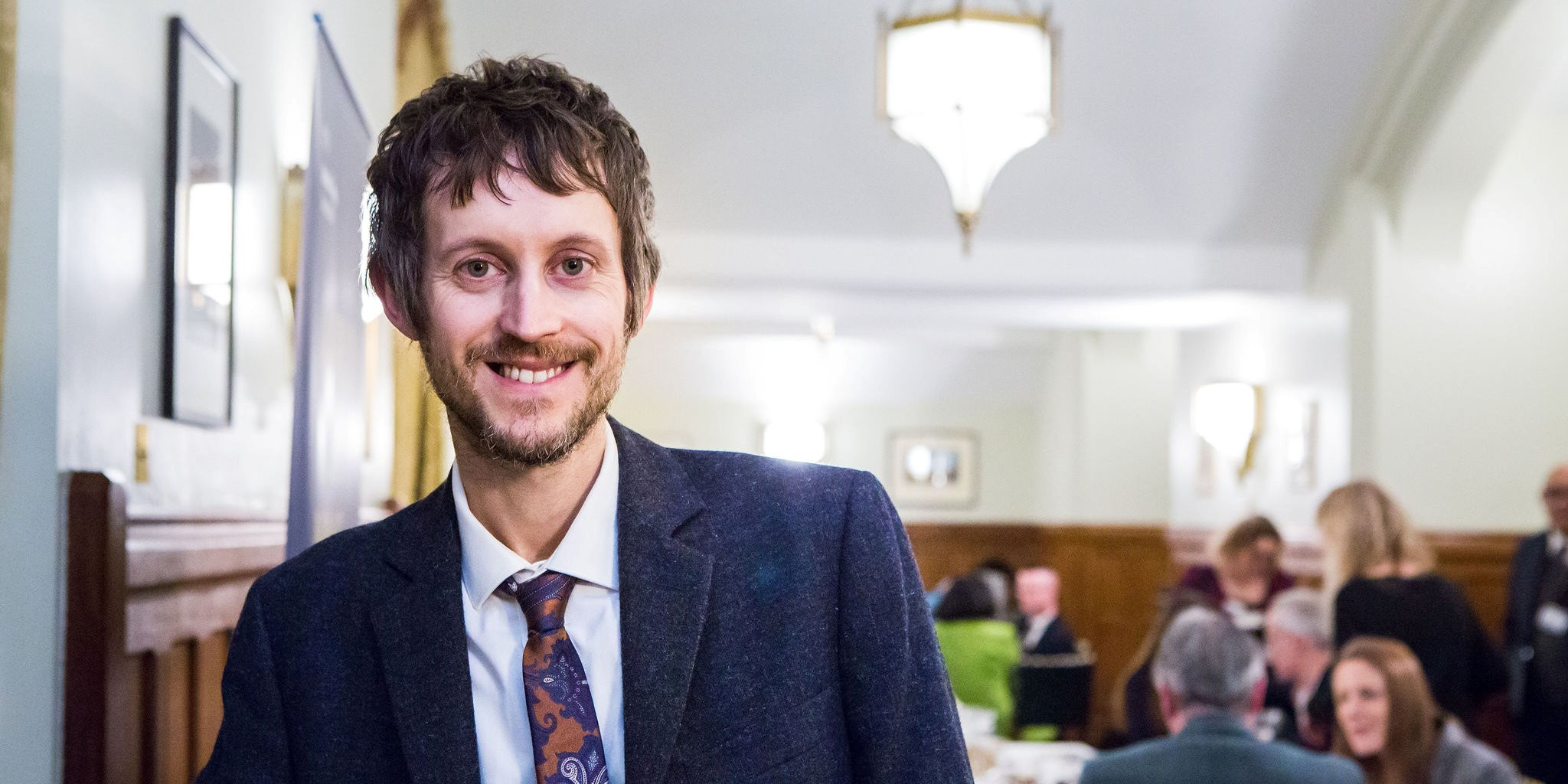 Meet Leigh, one of our Cooper Project start-ups
Leigh joined the Cooper Project to expand his business and make connections in industry. We talked to Leigh about his company, to find out more about his passion for PR.
Tell us a bit about the business
My business is called Evergreen PR and it's a specialist health PR and communications consultancy. We help leading health organisations by delivering breakthrough campaigns that make an impact in the media, forge new strategic partnerships and help companies to achieve their objectives. The business was created in November 2019 and I am delighted that Evergreen has already been shortlisted for its first ever industry award! We're up for the best Charity/Not For Profit Campaign in the North at the PRCA Awards, for our work with the British Tinnitus Association.
How did you come up with your business idea?
I've spent most of my career in health PR, including working on award-winning campaigns with Slimming World, Public Health England, the Royal Society for Public Health and various universities. After 15 years of this, I joined a big marketing agency where I worked across many different sectors, but I found that unfortunately I just didn't have the same passion for the work and I missed having the deep industry knowledge that had served me so well up to that point. It made me realise that I wanted to focus specifically on working with clients that improve people's health, as I knew that I could really make a difference there. Starting a business that was built around this purpose felt like the natural next step for me.
What clients have you worked with and what have you done for them?
We've worked with companies whose mission we believe in. The British Tinnitus Association is a charity in Sheffield that runs the annual Tinnitus Week campaign. They wanted to use this platform to start a conversation about the levels of funding for tinnitus research. I helped them launch an event at the House of Commons, where we invited Politicians, Health Researchers and individuals with Tinnitus to agree on a manifesto for change. We then launched a research report and social media campaign, which resulted in blanket media coverage in The Times, ITV News, Daily Mail, more than 115,000 petition signatures and a debate in the House of Lords. This has resulted in the promise that funding for tinnitus research will be reviewed – purely off the back of this campaign.
We're currently working with Ascenti, which is the UK's biggest physiotherapy brand, with around 300 clinics across the country. We started working with them just before lockdown, helping them to devise an offer of free virtual physiotherapy treatment for the elderly during this period. This led to The Guardian calling them a "superhero firm", while Business Insider included them in a roundup of the top 10 most innovative health apps. We then launched a research piece on how working from home is causing neck and shoulder pain due to people not having access to proper equipment, with advice on what employers can do to help their staff. That's led to coverage in lots of business, management and HR titles and Ascenti have welcomed on-board a number of new corporate customers as a direct result, while their SEO visibility has improved dramatically.
Another client is Vtuls, a Swiss company, whose remote health monitoring technology uses AI and Machine Learning to track people's vital signs, including their temperature and heart rate, and when these spike it alerts the caregiver or health professional. We've helped them to make an impact in the UK sector by driving media coverage and managing their social media channels, while also securing thought-leadership articles in titles like Techradar Pro. We're now talking to major partners who are interested in integrating their technology into their care home offering.
What is your USP?
There aren't many Health PR agencies around in the UK and I believe that this is a sector that requires specialist knowledge and contacts. The other point is our outcomes focus. In my experience, many PR agencies are focused on the narrow goal of simply getting the client media coverage, without giving much thought as to what that coverage will achieve. At Evergreen, we make driving meaningful media coverage part of the bigger picture.
Our strategies are built around research to understand the stories, the channels and the people of influence that can help us to have the biggest impact on our clients' business objectives. For example, the British Tinnitus Association wanted to get more funding for Tinnitus, so we devised a campaign that, ultimately, got the Health Secretary to consider doing that.
What's your company's biggest achievement?
My proudest moments are when good things happen for the client, because that's ultimately what we're recruited to do; to support them with their objectives.
How has the Cooper Project benefited you?
I think being a part of the Cooper Project is particularly helpful in the beginning, because when you start a company you may only know about your subject. At Sheffield Technology Parks, you've got a lot of great people around you who have gone through that experience.
I've gained a lot of connections, for example Tom Wolfendon (Sheffield Technology Parks CEO) put me in touch with the head of the AWRC's Wellbeing Accelerator and I've now been invited to mentor healthtech companies coming through the programme, many of which look very impressive.
There is also the benefit of collective experience. If anyone on the Cooper Project needs advice, there's always someone on hand who has an expertise in that area and can help them. Although it's difficult at the moment in these circumstances, everyone has been keeping in touch and helping each other.
What are your future plans for the business?
The goal is to grow the business further and continue producing campaigns that ultimately improve people's health. We hope to work with more organisations that have the capability of doing this, from market leaders who have the scale to reach lots of people, to innovative startups that can help change the face of the industry.
I would love for Evergreen to become recognised as the go-to agency for health companies and institutions that want quality communications to achieve important business and health outcomes.
Website: https://evergreenpr.co.uk
Twitter: @evergreenpr