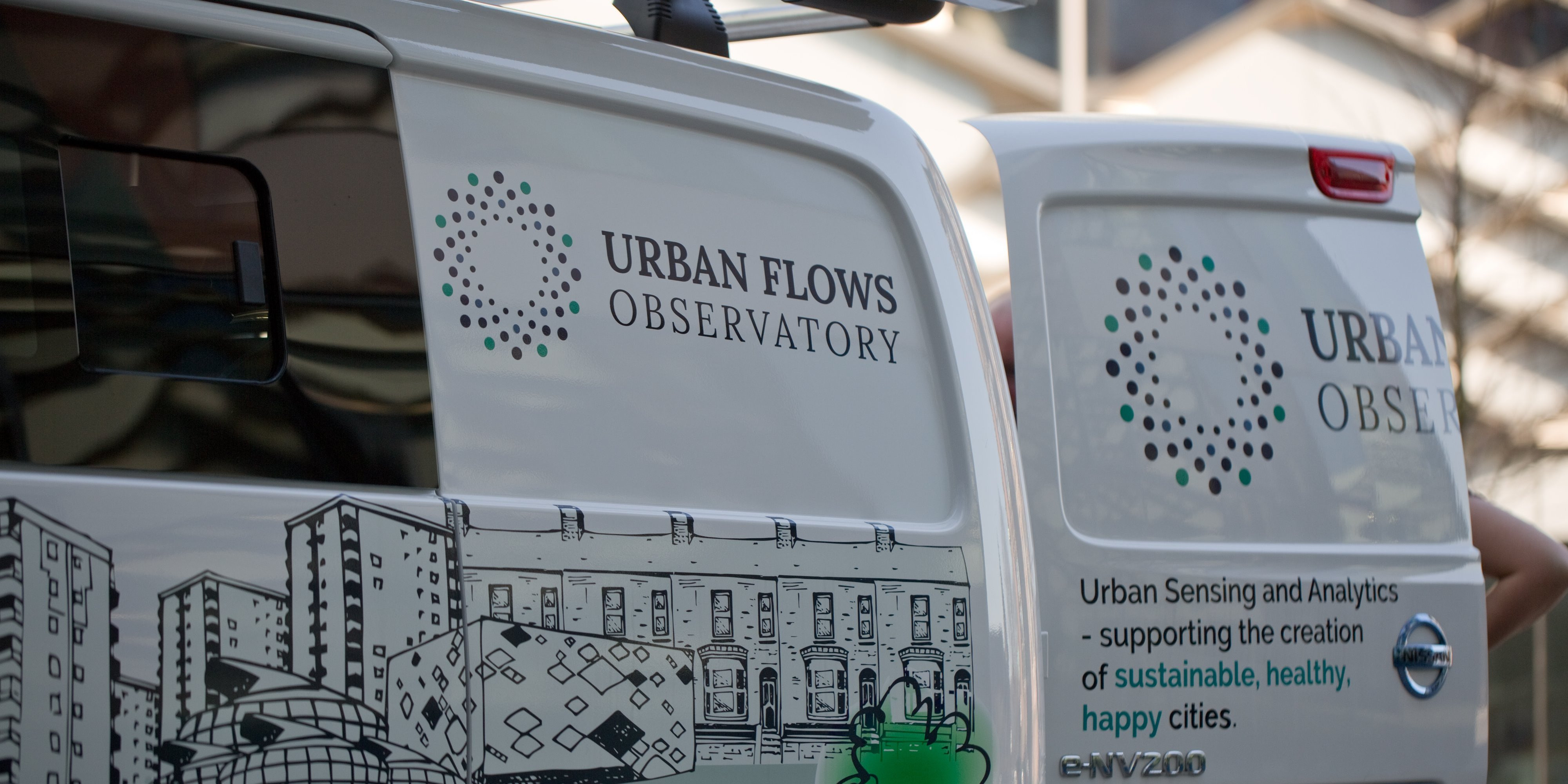 Urban Flows Observatory Competition 2019
Calling all hackers, designers, data visualisers, developers and coders! The Urban Flows Observatory is launching an exciting competition for creative ideas and practical solutions to contribute to its ground-breaking research. The Urban Flows Observatory is looking for individuals and project teams to develop new and innovative software solutions to help monitor urban energy and resource flows in the city of Sheffield.
We have got interesting datasets from fixed and mobile sensors based around Sheffield
The software you develop will be used to make a difference to your city
You can take part in a free hackathon, with food & drink provided
There is a pot of money to develop the software solution beyond an initial MVP, and the support to commercialise your solution into a business
We're looking for creative and practical solutions that will put this data to work in one of the three following ways…
Got a cool visualisation tool to help researchers understand and map the data?
Can you develop an analytics programme or app to show patterns in the data?
How about a platform that empowers citizen scientists to gather their own data and make better evidence-based decisions?
How to get involved
The competition will be run in partnership with Sheffield Technology Parks. In order for us to run a successful hackathon, we're looking for diverse teams with a range of skills, because diverse teams build the best software solutions. That means we're on the look out for frontend, backend, commercial acumen, project management skills and much more besides. You can apply as an individual, in which case we'll put you with a project team, or you can apply as a ready-formed team.
Complete an Expression of Interest form so that we know who you are!
Come to our hackathon in November (22nd & 23rd) - it's free and we'll provide food and drinks
Following the hackathon, the Urban Flows Observatory team will select some ideas to take forward to full development.
If you're successful, your project team will receive funding from a total pot of £50,000 to develop your solution. You'll also receive a package of support from Sheffield Technology Parks to help commercialise your solution and turn it into a business. Residency at Sheffield Technology Parks can give you access to a community of like-minded people, a dedicated Project Coordinator to develop personal development and business plans, advice on a range of specialist subjects, Growth Advisors who can help your business to scale, as well as events, workshops, and socials.
You can follow us on Twitter for regular updates and information on the project! @urbanflowsobs
Got a question? Email us at urbanflows@sheffield.ac.uk