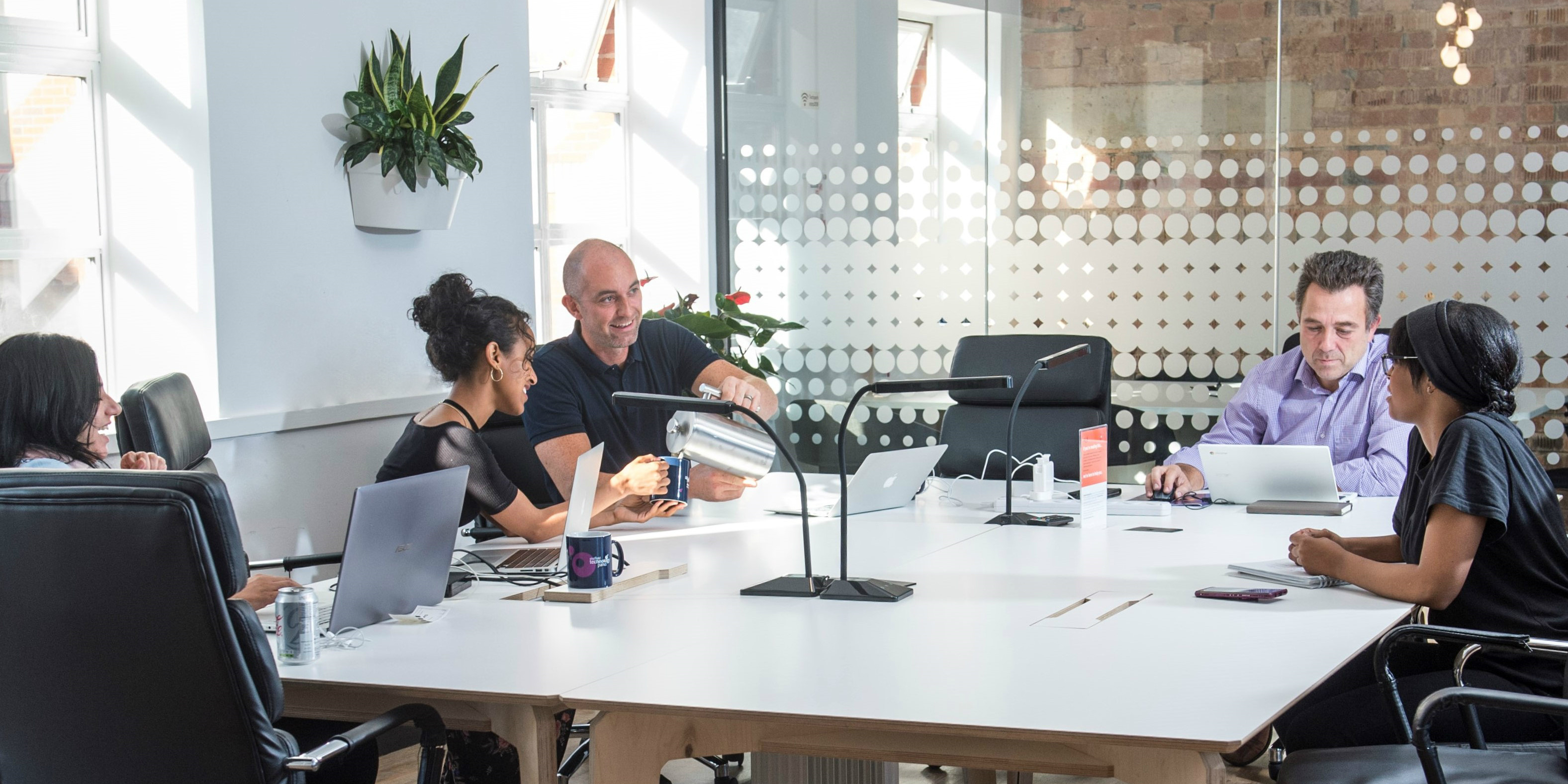 Supporting Tech entrepreneurs during the Covid-19 pandemic
The Covid-19 pandemic has caused unprecedented concern for all businesses. From the large corporates to small businesses and start-ups, it has been a difficult time for everybody.
As the crisis continues, at Sheffield Technology Parks (STP), our Cooper Project start-ups are planning to pivot and adapt to the 'new normal'. Due to the nature of their business, some of our start-up businesses are doing well. For example, one of our Cooper Project start-ups, '3Miles', is thriving during this time as they deliver fresh food from local independent stores to people's doorsteps – a service many people require at the moment. However, some other businesses are struggling as their service isn't a necessity during this crisis.
So, what are we doing at STP to help support our Tech entrepreneurs?
We understand how valuable communication and a sense of community is during this time and therefore we keep in regular contact with our start-ups.
We host 'Cooper Chats' twice a week, which enables us to check how everyone is doing, motivate those who may need it, and it's a chance for everyone to voice their concerns or ideas that they want to share.
We also arrange one-on-one virtual chats with our start-ups to provide any immediate support and help them to explore any opportunity to adapt their business to meet the needs of their audience during this time.
We've been working closely with Business Sheffield and Sheffield City Council to share any updates and support through Government schemes, as well as sharing any business workshops/advice that help benefit businesses under lockdown.
We've used this time to create STP learning resources that will help any new entrepreneurs who join the Cooper Project – many business tools and investment resources are included in the guidance as well.
The feedback to our support has been positive, and we are happy to be able to give our start-ups a sense of community and remind them that they are not alone. Just as we would in the Cooper Lounge co-working space at STP, we've all continued to stay in touch to support one another, give advice, share tips and experience.
What are the next steps moving forward?
We're currently working on a plan to re-open STP – ensuring that it is safe to do so and follows all essential guidelines.
We're preparing to support more tech start-ups that need help to turn their business idea into a reality.
We aim to provide as much value as we can to the local start-up and tech community – especially during these uncertain times.
As the unemployment rate is predicted to increase, we are preparing to take on more Cooper Project start-ups as people may start their own business ventures.
If you've got a great business idea within the tech and digital sector and want to find out more about the Cooper Project, please click here – we look forward to hearing from you!