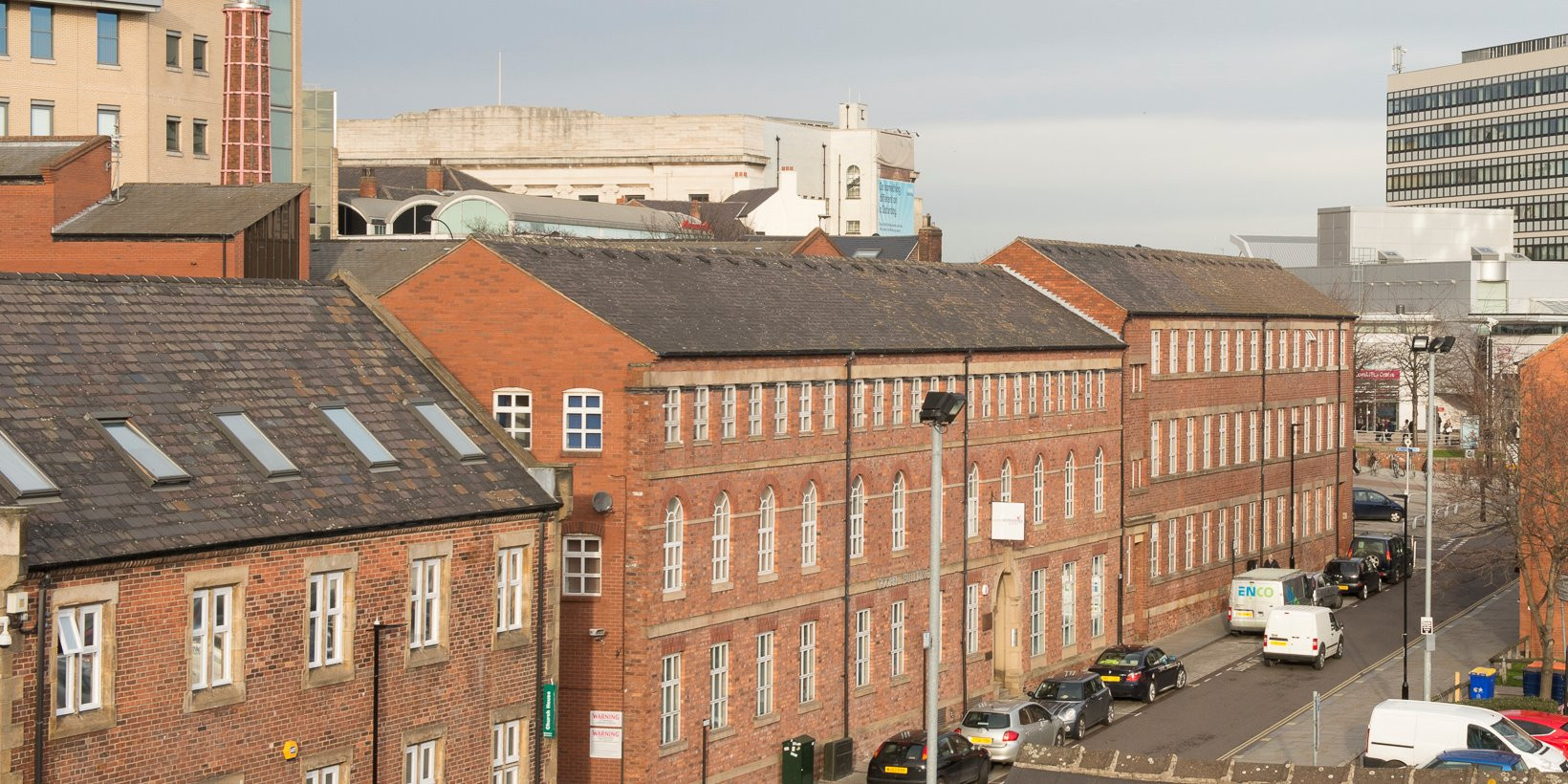 How Sheffield Technology Park is responding to Covid-19: an update from Tom Wolfenden, CEO.
14th May 2020
Since the beginning of the pandemic we have been closely monitoring the development of the Covid-19 outbreak.
As Sheffield Technology Parks (STP) is a shared workspace, I was conscious from the outset that it was going to be difficult to monitor everyone's recent travel history and their current health. Posters were put up on the doors into the building to alert people not to come in if they felt unwell and other signage was installed around the building to remind people about government guidance.
The lack of control surrounding the potential spread of the virus within the building was still a huge concern. Therefore, we made the decision to close our co-working space and meeting rooms on March 16th and asked our tenants to work at home where possible. In order to maintain phonelines and mail/parcel handling for our clients, we had skeleton staff running STP.
Before the full lockdown was announced we had already decided to keep our staff away from the building. As a Tech Park, STP has digital systems in place for most of our services – we were able to work remotely which means we could still answer the phone, reply to emails and even open the doors for deliveries. This has enabled us to maintain a Minimum Viable Product (MVP) version of STP throughout lockdown.
Without a community to serve in person, timely updates and key points (such as government support that our clients could benefit from) have been communicated via our building-wide WhatsApp group and email thread. Fortuitously, STP has individually assessed offices within the building which means over 90% of our clients have been eligible for £10k grants. We were also one of the first workspaces to share the application link, which went live on 28th March, with pay-outs starting to be received within 7 days.
The government's furlough scheme has been a huge help to a lot of our clients, as well as to STP as a small business, in getting through the past 7 weeks. However, it has proven to be quite a 'blunt tool'. For example, it doesn't offer the option to furlough only part of an employee's contracted hours where work has not completely dried up - this has left some businesses in a position where taking on new project work is not financially viable as it would only take up part of an employee's time. We discussed this, and other matters, on our Director Zoom calls which have proven popular with our clients.
I sense the true impact on businesses here at STP is yet to be realised. The government has made unprecedented moves to support the economy and although this may help in the short term, the social distancing measures could quite possibly last much longer. The impact of this may not be felt directly through our tech community, but through their clients, many of whom are retail, leisure, and hospitality-based companies.
We are currently working on a plan to safely resume services here at STP and advising our clients on how they can adopt new procedures to comply with social distancing. I would also like to stress that we are here to discuss any financial and business challenges with our clients that they may be facing – we want to support them as much as we can, not only financially but, if need be, with helping to pivot their business model to fit the 'new normal', whatever that may look like.