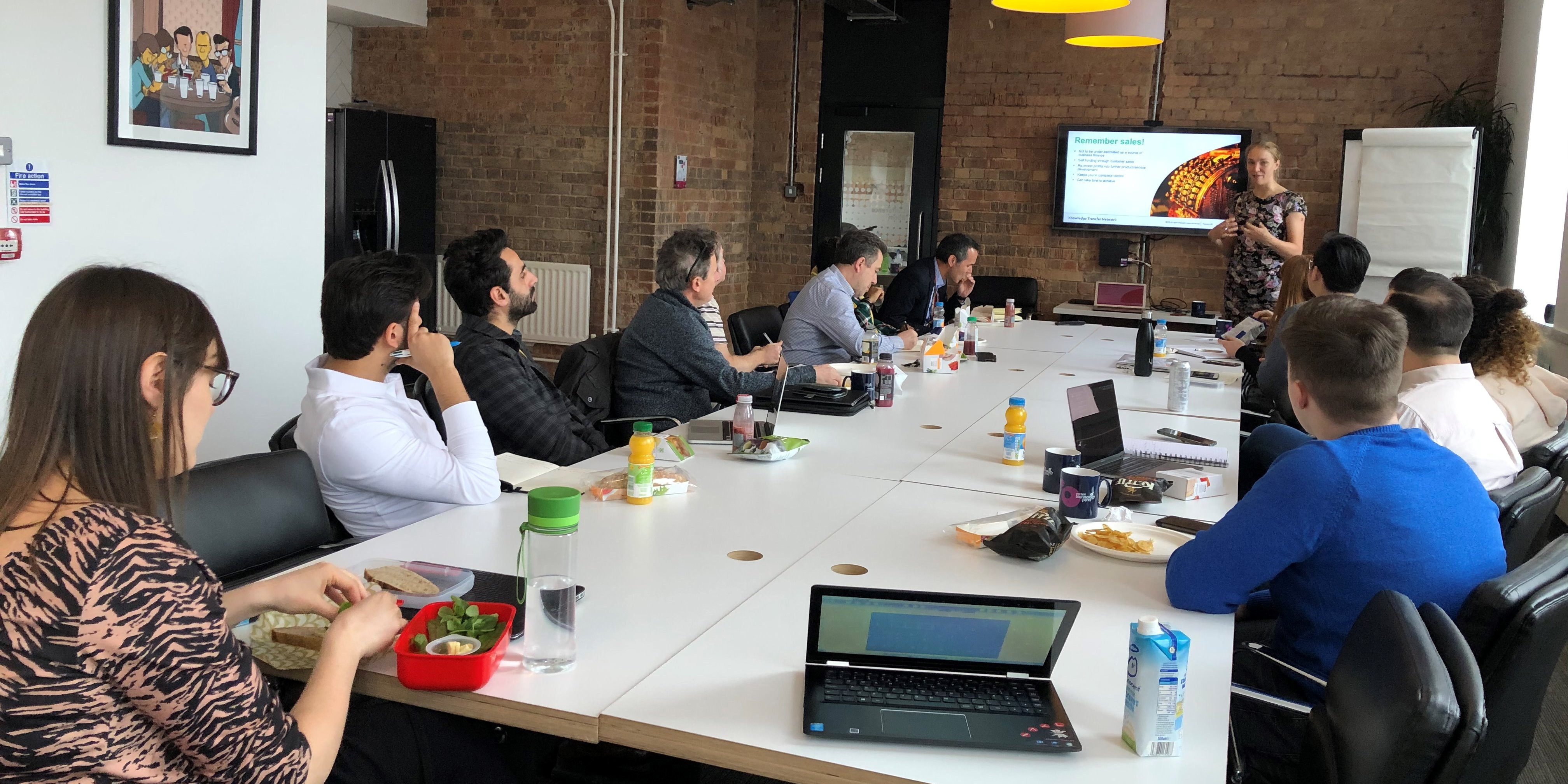 Investment Awareness Month at Sheffield Technology Parks
At Sheffield Technology Parks we work with many start-ups and small businesses within the technology and digital industries, therefore we understand that investment is one of the key elements which enables them to grow, scale-up, or get their ideas of the ground.
Throughout February 2020 we ran our first Investment Awareness Month - a series of events designed to untangle the misunderstandings and misconceptions surrounding investments, which often make it difficult for people to make informed decisions.
The first session, 'Funding Avenues and the associated Risk & Reward', was delivered by Paul Fauset of Angel CoFund. Paul, who has over 20 years of investment banking corporate finance and venture capital experience, discussed what investors look for when considering a pitch.
Charlotte Thompson, of the Knowledge Transfer Network, delivered a 'Funding and Finance Talk' which explored the pros and cons of different forms of funding.
Joe Handsaker, a former Cooper Project start-up, led a Q&A for the third session which focused on his own experiences securing the investment for his company, 'Elements Technology', and the business's future investment plans.
The series concluded with a 'Venture Capital Talk' from Samantha Deakin-Hill, Co-Founder of Campus Capital and Education Director, who spoke about how VCs (venture capitalists) make money and why we should care.
The purpose of running this series of events was to provide useful information, as well as different perspectives on various investment options, which would help attendees decide whether investment was a possibly for them, and if so, which type of investment would work best for their business.
One attendee said: "The sessions have been really helpful. We realised that investment is feasible for us, but VC investment may not be the best initial form of funding."
Other attendees commented on the sessions stating:
"Spot on. Great delivery. Enjoyed it!'
"Both sessions I went to were great, especially for the target audience."
"I thought they worked really well. Interesting content and opportunity for questions."
After the positive reaction to the series, we're considering planning other workshops or short talks which will explore different topics that will be of value to early stage tech entrepreneurs who want to plan the next steps of their business growth, such as: marketing, pitching, validation processes or entrepreneurship.
If you are interested in our start-up or scale-up business support, please get in touch hello[a]shefftechparks.com