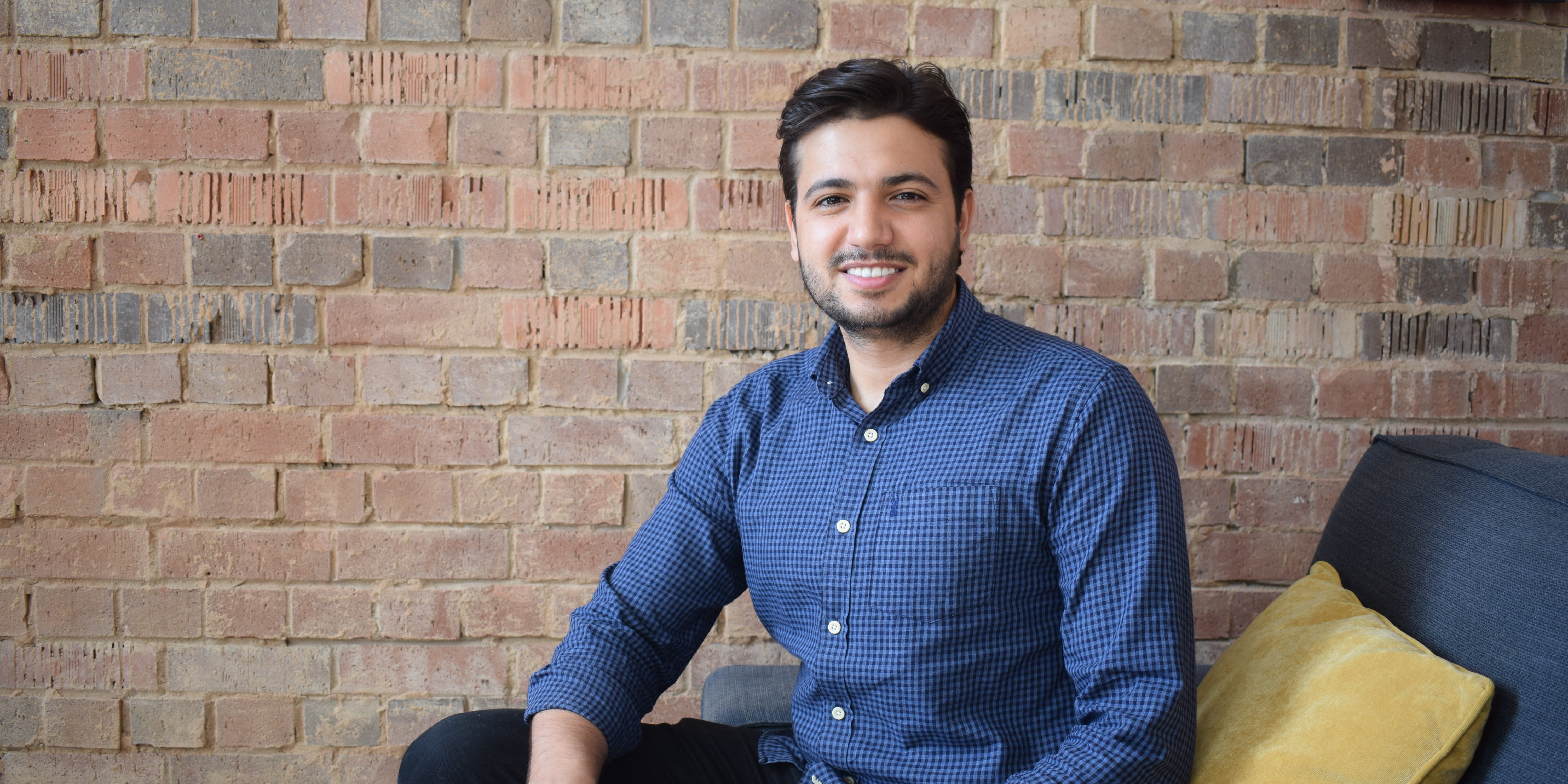 Meet Mazen, one of our Cooper project startups
Mazen joined the Cooper Project to develop his business idea, ReadyMart. We sat down with Mazen to find out more about ReadyMart and how he is getting on.
Tell me a bit about the business.
The business is called 'ReadyMart'. ReadyMart is an app which enables customers to order their favorite food and drink products from their local stores and supermarkets.
Customers can either pick up their order in store or have it delivered to their home on the same day. The aim of the app is to help local supermarkets and stores thrive by offering them a new way of reaching customers.
How did you come up with this idea?
I used to manage an independent supermarket and noticed how inefficient it was for customers to order their groceries. They could do it by phone or text, but mistakes would often be made.
So, this is what inspired me to create ReadyMart. I wanted to create a platform which would help small businesses reach more customers and offer the same order and delivery service as the bigger supermarkets.
What is your unique selling point?
Convenience is what makes ReadyMart unique. Yes, customers can get their items from bigger supermarkets but there is a personal connection with their local store, as well as with the shop keeper and other staff members.
ReadyMart is environmentally conscious as well, we don't introduce a new van to the road, we source existing vehicles for our delivery service. We also use recyclable and reusable boxes instead of plastic grocery bags.
Customers also know that by shopping locally they are helping their local business and community. The app makes it much easier for people with busy lifestyles, who want to support their local store, to still get their favorite products from their favorite shop.
What are you working on at the moment?
We launched in August and have since had a good uptake of people downloading the app. We have six supermarkets on board and three more to be listed soon. Going forward we want to increase both the number of people downloading the app and the number of supermarkets on board – as this will give our customers more choice.
Another thing we're working on is our social media presence. Fran, another Cooper Project startup, who specialises in social media, communications and engagement, has now joined the ReadyMart team - making us a team of four! We want to use social media to promote the small businesses who are featured on the app.
Increasing our brand awareness is also at the top of our list. We recently hired a horse and cart and walked around Sheffield City Centre to raise awareness about shopping locally. The day was a great success as we generated high interest in ReadyMart.
What are your plans going forward?
We plan to increase the usability of the app – we want customers to be able to choose their favorite products from multiple stores and have it delivered all together.
Going forward, we aim to saturate the Sheffield market before moving into other areas. The main goal would be to take ReadyMart national!
What are the benefits of being here at STP?
The Cooper Lounge is a great space as you're surrounded by like-minded people who are also chasing their dreams! Also, the support and advice from the entrepreneurs in residence is tremendously helpful.
What advice would you give to someone starting their own business?
Try not to care what people say, take advise and listen to experts, but even then, it is important to make sure that it's what you want to do.
Also, if you have an idea, make sure you do your research and ask yourself if it's worth chasing… once you've decided to do it then go for it!
Follow ReadyMart on Instagram, Facebook and Twitter.
Order online from readymart.co.uk or download the app from iOS and Android.