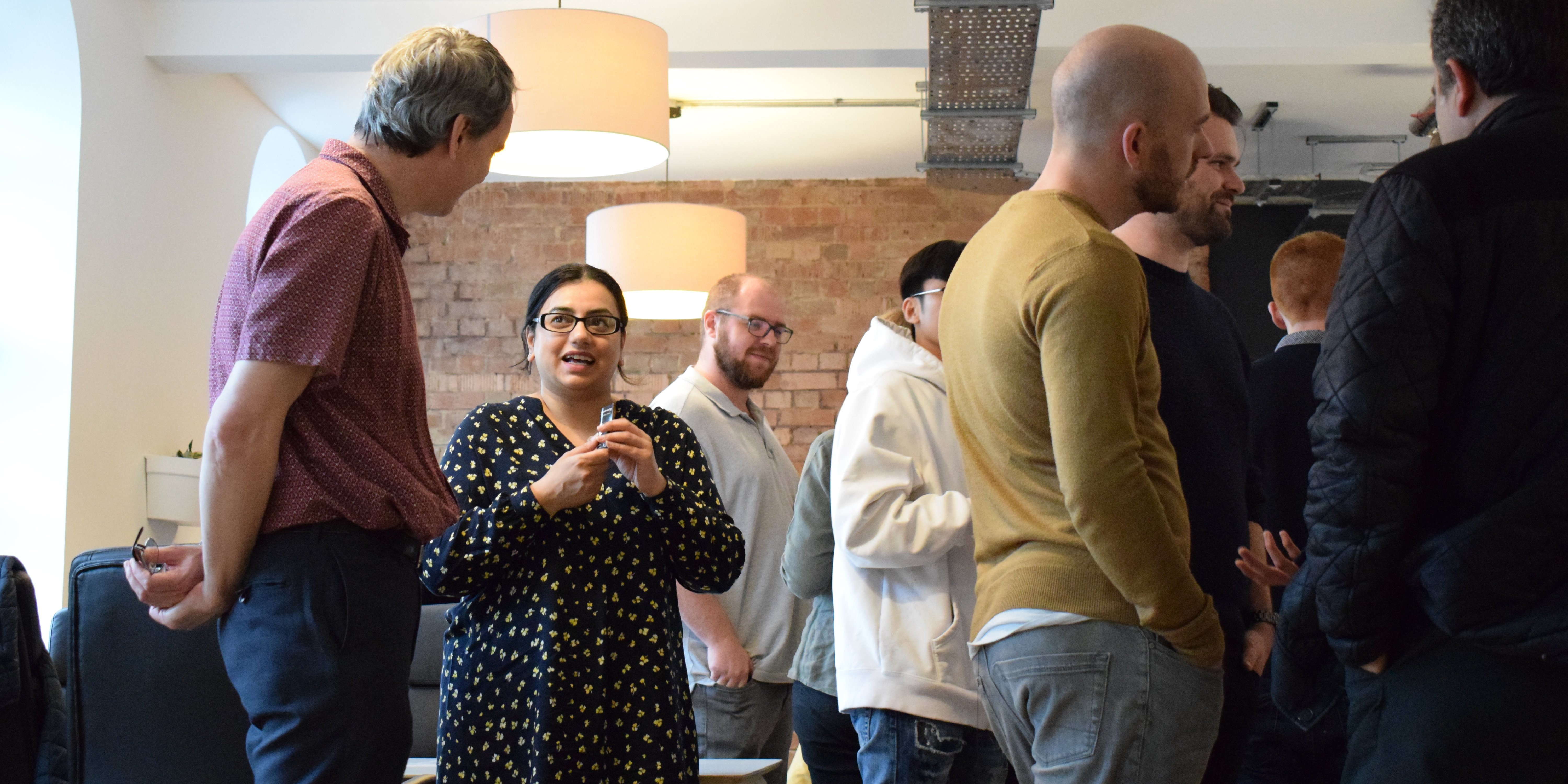 Cooper Project gains eight new start-ups
It's an exciting time here at Sheffield Technology Parks (STP) as we welcome eight new start-ups to our Cooper Project programme.
The Cooper Project is a funded residency programme which launched in May 2018 and offers support through a selection of events and workshops, access to established entrepreneurs and growth advisors, and free workspace.
Each start-up will benefit from use of the Cooper Lounge, a modern co-working space here at STP, alongside the opportunity to network and collaborate with existing tenants.
In order to be selected for the Cooper Project, budding entrepreneurs must complete an initial assessment which outlines important aspects of their business idea.
Following this initial assessment, Tom Wolfenden, Chief Executive at STP, said: "If their idea looks like something we can help them with, and help them to achieve, then we invite them for an informal interview which is conducted by myself and someone from Business Sheffield – either one of the start-up coaches or growth advisors."
He continued: "What we really want to see is 'Business Creation' and 'Job Creation' - is it the kind of business that is ultimately going to create jobs for people? - that's what we're looking for!"
Once selected for the Cooper Project, start-ups receive support from growth advisors who help them set milestones, action points, and deadlines to help their business develop. It's important for the start-ups to engage fully in the programme and meet their targets in order to continue receiving this kind of support.
Jack Parkin, one of the new start-ups, with his visually-led social messaging app, 'Chatagram', said: "I've been looking for somewhere with a programme like the Cooper Project for a while now."
He explained: "As a solo entrepreneur, funding is a real hardship. So, it's great to be able to use the Cooper Lounge and gain expert advice for free. In the short amount of time I've been a part of the Cooper Project, I've had a couple of meetings with Marketing Specialist, Natalie Fletcher, who has helped me in areas I'm less familiar with."
Another new start-up business, 'Plustech', is made up of six international graduates and their idea is to introduce rental stations for mobile phone power banks across Sheffield. They said: "We decided to choose the Cooper Project because we know nothing about starting a business in the UK."
Daljinder Singh, who's in the beginning phases of her start-up business idea, which is to create a platform where creative professionals can network and create partnerships, said: "The Cooper Project is a very supportive place for a start-up like myself, it's also a great way to meet other emerging companies and be surrounded by likeminded people."
If you'd like to find out more about the Cooper Project, please email CooperProject@shefftechparks.com.