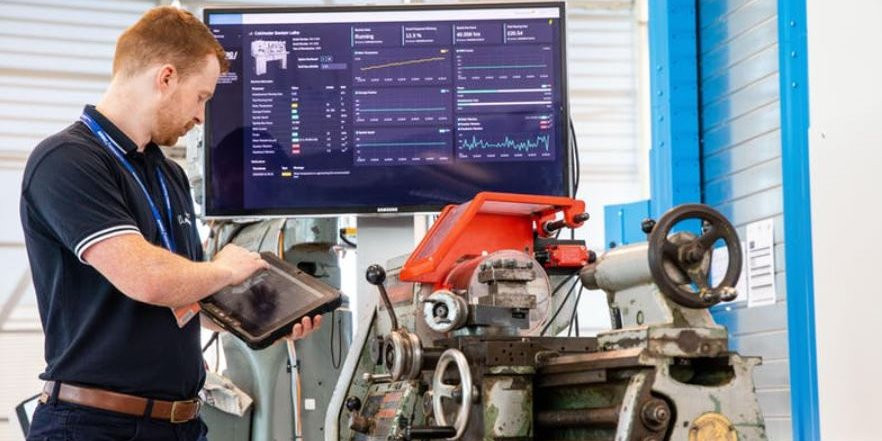 Digital Meets Manufacturing at Sheffield Technology Parks
Sheffield Technology Parks (STP) has joined forces with the Advanced Manufacturing Research Centre (AMRC) in a year-long campaign to connect the city's burgeoning digital and creative community to the region's diverse manufacturing sector.
A year-long programme of informal meets, part of the AMRC's fast expanding Digital Meet Manufacturing initiative, will be hosted by STP, where some of the region's most innovative digital companies are developing unique software and programs for a variety of platforms.
Jonathan Bray, who leads the AMRC's Digital Meet Manufacturing programme, said: "It's great to be working with STP who are at the very heart of the digital and tech community in Sheffield. Digital is one of the fastest growing sectors in the Sheffield City Region's economy, but there's a real risk of it missing out on the opportunities presented by the manufacturing sector's need to adopt industrial digitalisation technologies to improve productivity, stimulate innovation and develop new business models.
"Our free 'Lunch 'n' Learn' gatherings will cover the full range of digital technologies that could transform the manufacturing sector, and explore how the region's digital community could adapt its expertise to accelerate the adoption of these technologies in a way that benefits both sectors.
"We're already seeing local digital companies like Razor, Austin Consulting and Elements Technology exploiting these opportunities, often working in partnership with the AMRC to gain access to global players in the aerospace and automotive industry, and their regional supply chains. For us, Digital Meet Manufacturing is all about breaking down barriers, so two of the region's key economic sectors can collaborate in creating a connected ecosystem that drives big improvements in our economy for the benefit of all."
Tom Wolfenden, STP Chief Executive, said, "We see these sessions as a really important development in our work to support the digital and tech sector ecosystem. We're excited to be working with AMRC, which is at the forefront of manufacturing developments in the region."
The first Lunch 'n' Learn is scheduled for Monday 7th October from 12pm to 1pm and is an appetiser to give the digital sector a flavour of what Industry 4.0. is all about and to introduce the meatier topics to come throughout the year. Each and every session, however, is aimed at making connections and opening opportunities for the digital sector to maximise the opportunities available to engage with the AMRC, its partners and the wider regional manufacturing sector to shape the emerging collaborative ecosystem required to drive the UK's industrial strategy.
Other sessions will cover introductions to:
Big Data and the rise of the Data Scientist
Machine Analytics
Working with the AMRC showcased by Sheffield-based Razor
Digital Twin – connectivity, analytics, machine learning & visualisation
AI in Manufacturing
Immersive Reality for Manufacturing
Internet of Things (IoT)
Additive Manufacturing
Cyber Security in Manufacturing
Enterprise Architecture
Automation & Robotics
The sessions will be geared to small to medium-sized digital businesses and will look at:
How smaller firms are driving a change using consumer apps and technologies
How to overcome the issue that larger firms are too risk adverse to use SMEs and start-ups who often fail the due diligence tests
Why lots of products for SME manufacturers are available, but are not adopted due to high costs
The sessions will be practical and showcase digital companies who are already engaged with manufacturers such as:
Starling solutions – based in C4Di Hull
Elements Technology – based at STP itself
Companies who attend the workshops will be able to benefit from connection with the AMRC which can make introductions to their manufacturing members.
Click here to book onto the first workshop in the series, 12.00pm, Monday 7th October 2019.