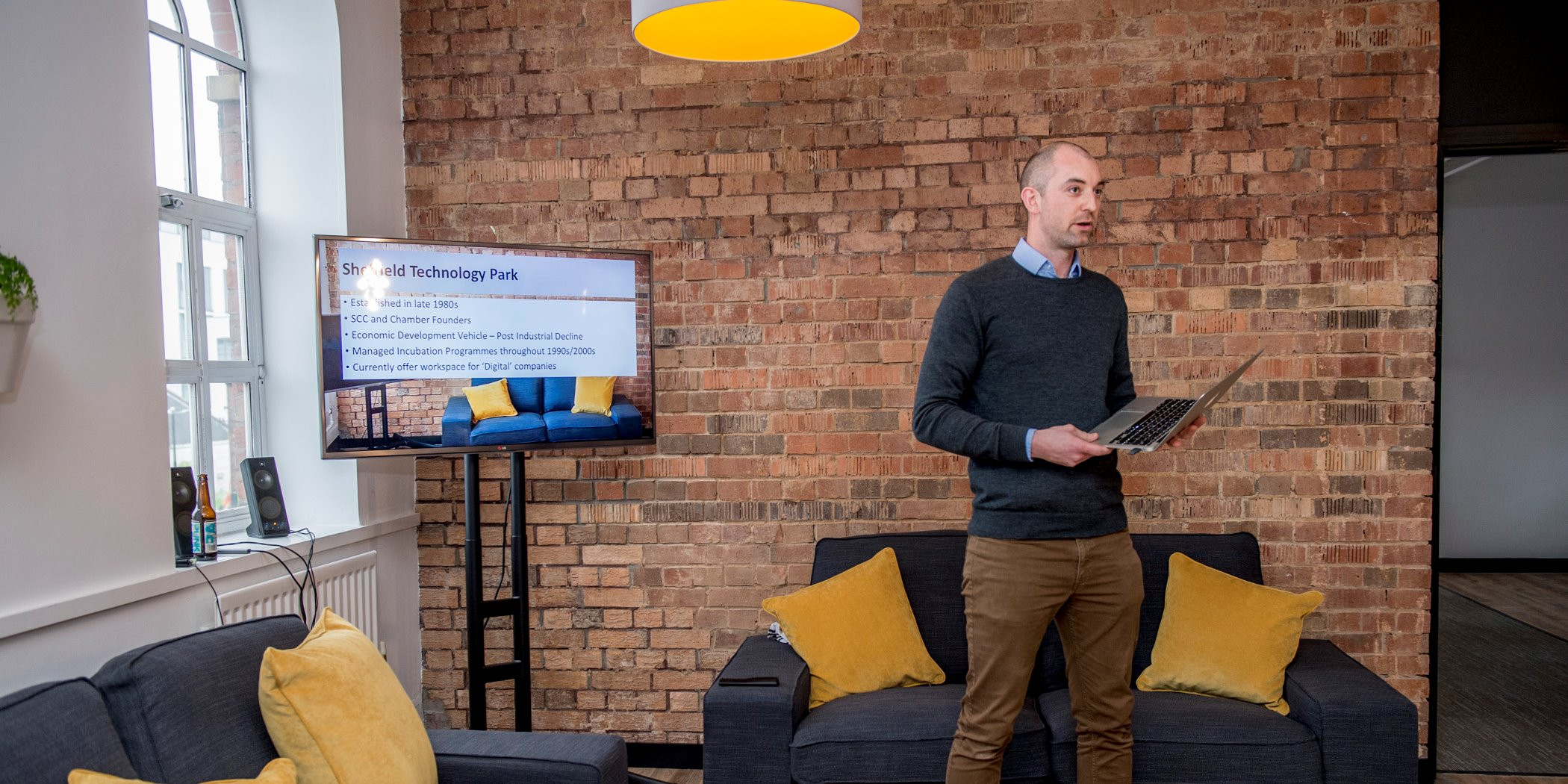 Sheffield Technology Parks opens doors to eight local tech and digital sector start-ups
Sheffield Technology Parks (STP) has opened its doors to eight local tech and digital sector start-ups, offering them a free sixth month programme of support to get their business ideas off the ground.
STP, which is a non-profit organisation, was created to help businesses get up and running successfully through incubation, offering low-cost office space and soft landing programmes to allow residents to grow.
The Cooper Project is the centre's first fully funded residency programme which sets out to operate on a rolling basis with a new cohort every six months, supporting up to 16 start-ups and pre start-ups each year.
The project offers support through a selection of workshops, access to growth advisors and workspace nestled within a friendly tech community alongside some of the most innovative and established businesses in the region.
As part of this exciting project, each start-up will benefit from use of STP's new hi-tech co-working space, the Cooper Lounge, alongside the opportunity to network and collaborate with existing tenants at the centre.
The first cohort met with Tom Wolfenden, Centre Manager at STP and co-ordinator of the Cooper Project, as well as growth advisors from Business Sheffield, on Thursday 17th May to kick start the programme and begin their business ventures.
Tom said: "Being able to reintroduce start-up support here at the Technology Parks in a positive step forward and enables us to align with forthcoming provision for scale up businesses in the City. Offering a starting block – a space to test an idea and get a business established – is something that's been absent in the City in recent years. The first cohort are a good mix of business ideas and people, and I look forward to seeing them progress over the Summer."
The cohort features a mix of both start-up and pre start-up business ideas which include marketing and communications, cryptocurrency, online donation platforms, 3D scanning technology and software development.
Jade Strain runs Day 21 Marketing, working with SMEs to help them increase brand awareness and specialising in ecommerce. Day 21 has already worked with clients in the clothing and hospitality industries and Jade is hoping that the Cooper Project will help to support her business as she expands.
Richard Bowland currently works as a civil servant and started looking into cryptocurrency as a hobby. He now wants to turn his hobby into a business, helping other businesses gain access to cryptocurrency opportunities and offer advice on how they can trade in cryptocurrency. He believes that businesses are missing out if they are not prepared and that the Cooper Project will support him in bringing the idea to fruition.
Zina Oliani is a freelance writer and film maker. She wants to create a platform that tackles an issue amongst young people who want to donate to charity but often can't afford to donate to all the causes they wish to support. Zina's idea allows young people to select a range of charities and select a monthly amount using an online platform which will manage and rotate donations to all selected causes. She hopes the Cooper project will help her to find a web developer and a marketing manager to help her business idea grow.
To find out more about the Cooper Project or use of the Cooper Lounge co-working space please contact enquiries@shefftechparks.co.uk or call 0114 221 1800.