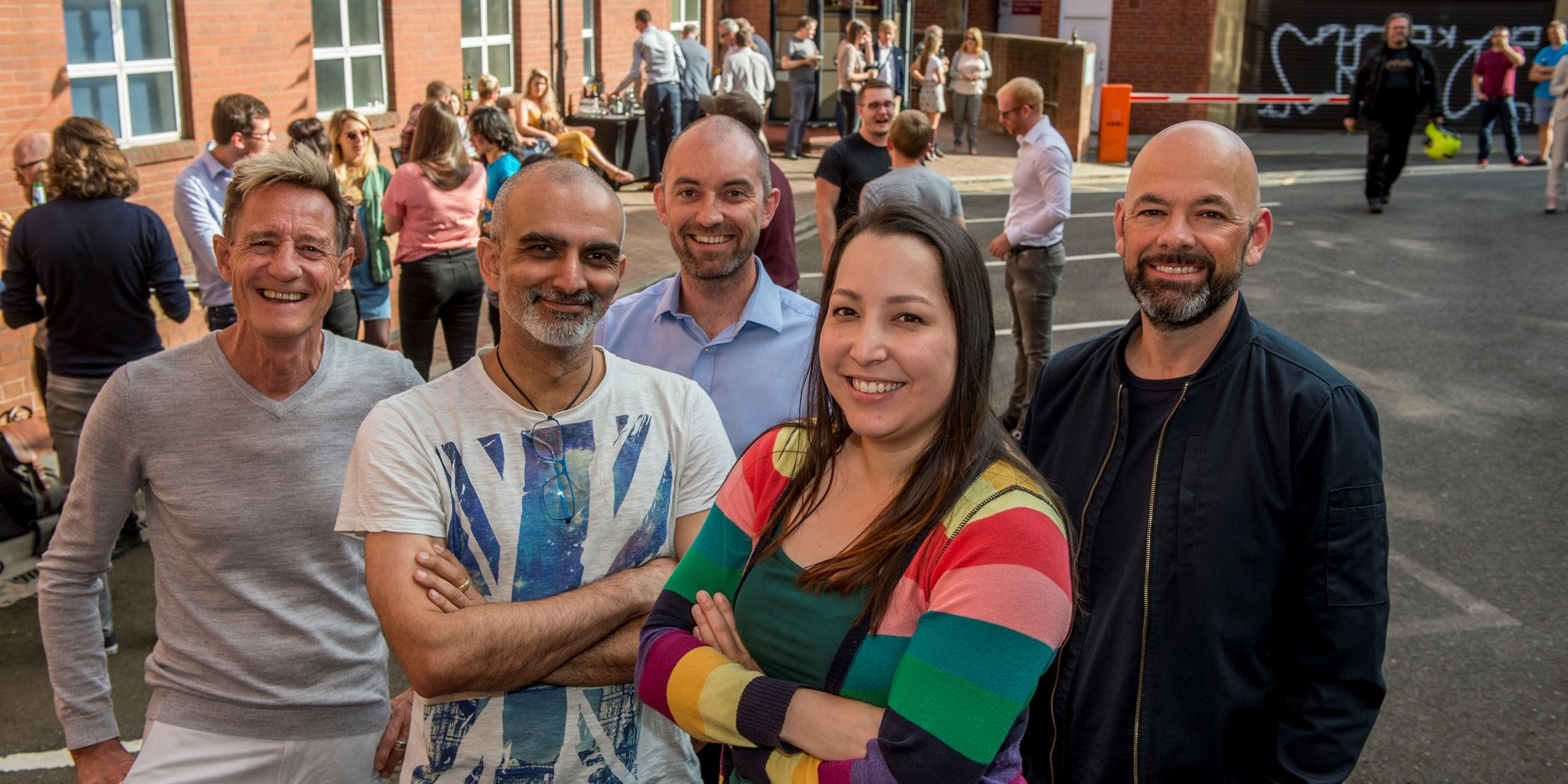 Sheffield Technology Parks Celebrates 30 Year Anniversary
Sheffield Technology Parks (STP) are celebrating 30 years of supporting SMEs and business start-ups.
STP, which is a non-profit organisation, was created to help businesses get up and running successfully through incubation, offering low-cost office space and soft-landing programmes to allow residents to grow.
Current, past and new tenants, as well as representatives from Sheffield Hallam University and the Sheffield Council came together on Thursday 14th June to mark thirty years since STP opened its doors.
During the event guests enjoyed a BBQ, toured the newly refurbished Cooper Lounge and heard from Chair of the Sheffield Technology Parks Board Peter Hayes and Manager Tom Wolfenden.
Tom Wolfenden said: "Bringing together people who have worked with Sheffield Technology Parks over the years and our past, current and start-up businesses felt like a perfect celebration to mark our 30th year of trading. It's sometimes easy to overlook the volume of people and companies that have passed through.
"On a personal note, it's a privilege to lead the Technology Parks forward in developing our start-up support and I'd like to thank our customers, staff and Board for their support – they make us who we are."
2018 has already been a busy year for the STP with the recently renovated Cooper Lounge opening in March and the Cooper Project taking on its first start-ups in May.
The Cooper Project offers start-ups six months of free support to get their business off the ground. It is the centre's first fully funded residency programme which sets out to operate on a rolling basis with a new cohort every six months, supporting up to 16 start-ups and pre start-ups each year.
The project offers support through a selection of workshops, access to growth advisors and workspace nestled within a friendly tech community alongside some of the most innovative and established businesses in the region.
As part of this exciting project, each start-up will benefit from use of STP's new hi-tech co-working space, the Cooper Lounge, alongside the opportunity to network and collaborate with existing tenants at the centre.
Sheffield Technology Parks is located on Arundel Street in Sheffield City Centre, and also offers meeting spaces for hire. To find out more please contact enquiries@shefftechparks.co.uk or call 0114 221 1800.