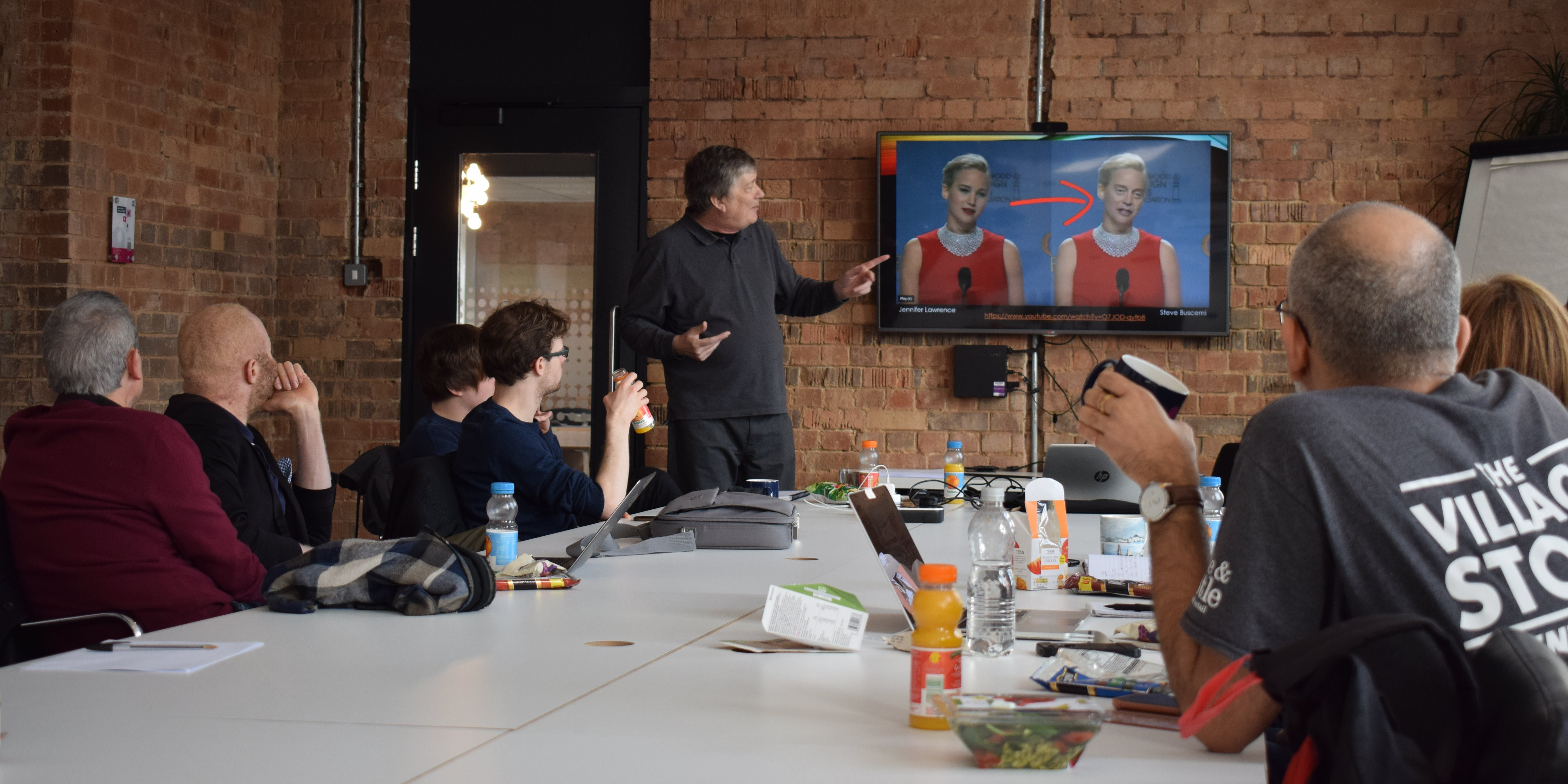 'How to protect yourself and your business online'
We welcomed Mike Faulks, CEO and co-founder of loetec Ltd, to Sheffield Technology Parks to deliver our second Lunch and Learn Copper Session on cyber security.
loctec Ltd is a Sheffield-based company that provides cyber security services to lnternet of Things (IoT) businesses. loetec is a GCHQ cyber accelerator Alumni company, which means that their software and services have been scrutinised and validated by the UK's own national security agency. Mike is also an Associate Lecturer at Sheffield Hallam University in cyber security and so we were thrilled that he was able to deliver the session and share his expertise to the attending entrepreneurs.
The Lunch and Learn, which took place on Thursday 21st February, was focused around 'how to protect yourself and your business online', and was targeted, as are all our Cooper Sessions, towards SMEs and start-up businesses.
Mike began the session by sharing some real-world examples which demonstrated just how serious the effects of cyber-attacks can be. For example, in May 2017, a worldwide cyber-attack was carried out by the WannaCry ransomware cryptoworm, which targeted computers running the Microsoft Windows operating system. An unpatched, out-of-date, operating system enabled the attack to take place. Consequently, 200,000 computers in 150 countries were affected, including the NHS which subsequently lost 19,000 appointments and incurred costs of £92 million.
Mike explained how it's not only large organisations that are at risk of cyber-attacks and that SMEs are also a target due to several reasons: SMEs don't have an IT department, they have the freedom to download whatever they want, protection measures are expensive, and it's much easier for hackers to steal £1,000 from 100 small companies than £100,000 from a larger company.
He continued to warn the entrepreneurs of just how common cyber-attacks can be: 30% of companies were successfully attacked last year (1 every 19 seconds!), in 2017 cybercrime accounted for almost 30% of all recorded crimes in the UK and in 2018 this increased to over 50%.
So, where do the threats come from? Mike explained various factors which could increase the likelihood of becoming a target, such as: reckless web surfing, use of public Wi-Fi, malicious and phishing emails, poor implementation of internal systems/company websites and out-of-date applications/operating systems.
In order to help protect online businesses, Mike suggested some simple, yet effective, actions to put in place immediately, such as: updating passwords, creating backups, securing internet connections (firewalls and internet gateways), monitoring access to data and services, protecting devices from viruses (malware protection) and keeping devices and software up to date!
One attendee from the Lunch and Learn said: 'This session has really opened my eyes to the reality of just how common cyber-attacks can be… I had no idea! I will definitely be putting in place the actions Mike has suggested.'
If you'd like to learn more about cyber security and how protect your online business, please contact Mike by visiting: https://www.ioetec.com/contact/.