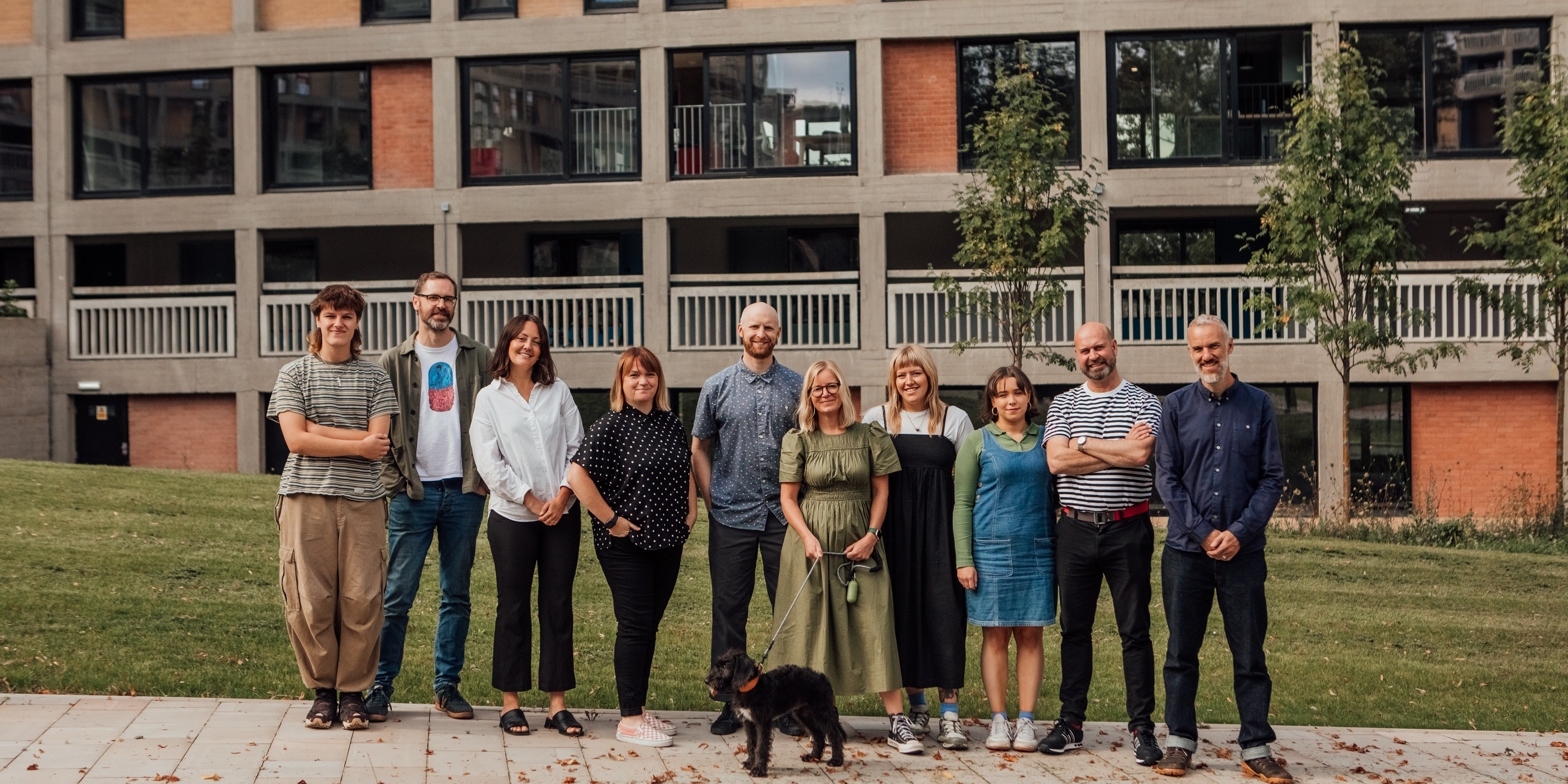 Field moves to new Park Hill studio
Creative design agency, Field, has made the move to their new home at the iconic Park Hill redevelopment, after a two-year stay with us at Sheffield Technology Parks.
Established in Sheffield in 2010 by Katie Daniel and Jonny Briggs, Field is a multidisciplinary creative studio, working across digital, print and spatial design, branding, moving image and website development.
The team of 12 secured their space at Park Hill back in early 2021 but needed a studio space for around six months, whilst their new place was carefully restored.
A number of delays caused by COVID-19, inflation rates, and a labour shortage in the building industry meant their restoration took longer than expected, and Field were residents of STP for just over two years.
We offered the space to Field on a flexible, rolling contract, understanding that company founders, Katie and Jonny, were at the mercy of architects, builders, suppliers, lawyers and other moving parts. Katie comments,
"Tom and his team were very supportive of our situation, being flexible about how long we could stay. This allowed us to get the space to where it needed to be before moving in, and saved us a lot of stress in a situation where otherwise, the team would have had to work at home for a long time."
Field work on a number of digital and tech related projects and have become a part of the community. Our CEO, Tom Wolfenden, says,
"Field were valued members of the Tech Parks community, working with us on a number of creative projects and really helping us to strengthen our visual brand. I was pleased to bring them on board with Leah's Yard which I'm working on with James O'Hara, and coincidentally, James has just launched a new bar - The Pearl at Park Hill - right below Field's studio. Sheffield's a small world!
"So, whilst they have left the building, we are pleased to be staying closely connected and are really excited for their next chapter up at Park Hill."
Along with the stunning new studio, Field has just launched a new website where you can read all about their move. Take a look: field.studio.