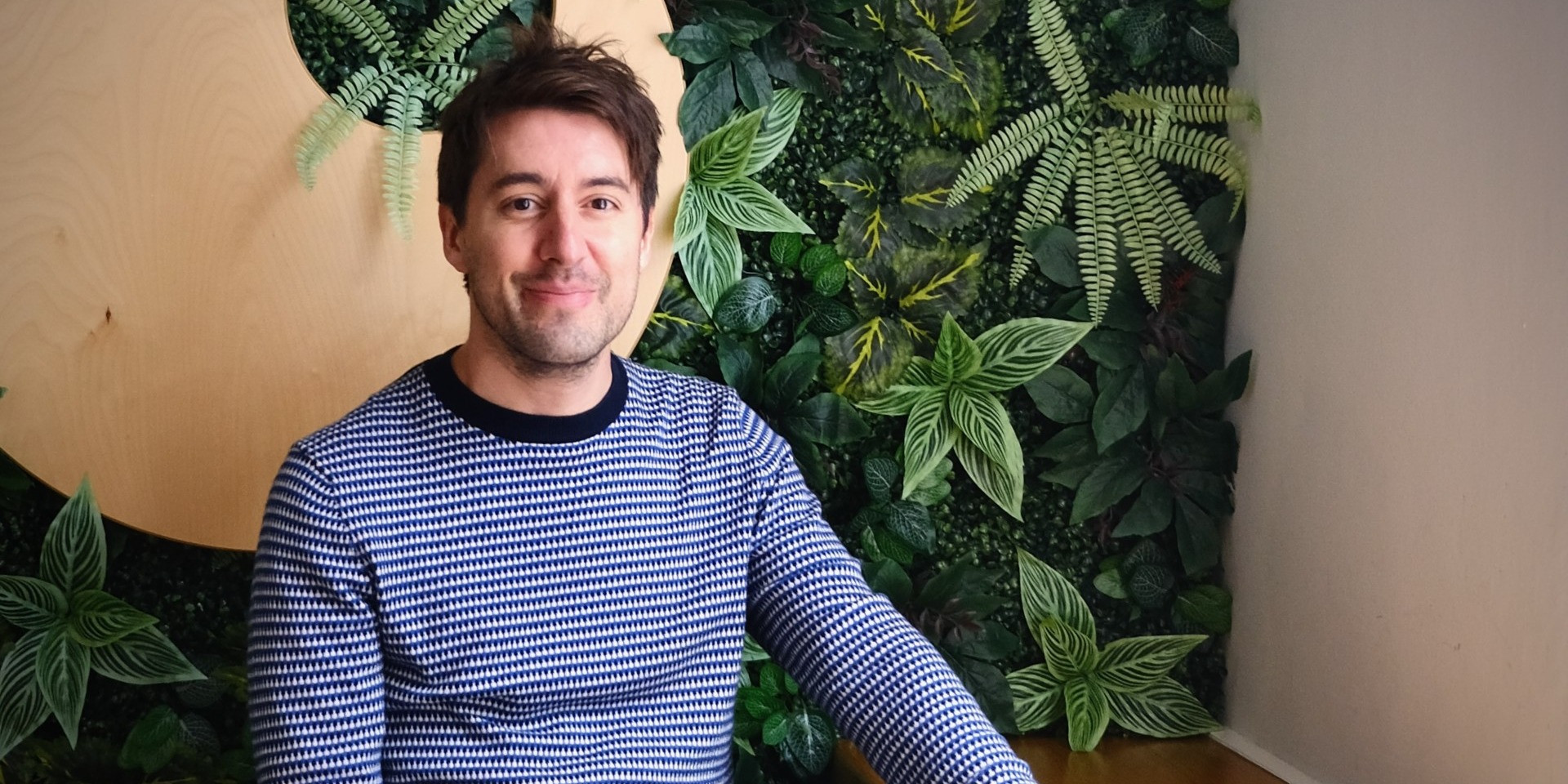 Introducing James Morris and Tiny Courses
James joined us on The Cooper Project during the summer to develop his idea for a course-building platform, designed specifically for short courses (that can be completed in a lunch break!). In just over a month, he's already made substantial progress and describes the environment at Sheffield Technology Parks as "inspiring", saying: "It actually feels like I have a chance to make this work." Here are some more details from James about his startup, Tiny Courses.
Where did your idea come from, and what problem do you want to solve with Tiny Courses?
I started my working life from zero and built up a successful career in web design and development by learning from others online. The internet was my university. Last year, I wanted to share my own expertise but found the current course-building platforms out there to be too complex, too overwhelming and had many features I simply didn't want or need. I ended up building my own simple course builder for a course I put out called Build Better Design and aside from making some good money from that, the most feedback I received was "what tool did you use to build your course?" So that led me down the path of wanting to turn this into a business. So others who had knowledge to share could do so in a fast, simple and approachable way. So then, Tiny Courses was born.
How would you describe what you are trying to achieve?
I want to encourage more people with expertise to share their knowledge but to do it in a way that is fun, fast and approachable for anyone. In turn, the tiny courses that are made and shared are a super useful way for others to be introduced to the creator's expertise. I believe tiny courses are a great way to share and consume knowledge on the web.
How will the platform work?
The first stage of this product is to encourage coaches, consultants and creators to create and share tiny courses on the platform. The second stage of the product is to open it up as a marketplace so anyone can find the topics they're interested in or discover great people to learn from. The beauty is that tiny courses are designed to be completed in a lunch break.
What has your experience of the Cooper Project been like so far?
What really struck me about the Cooper Project was how everyone was so nice and encouraging. Being surrounded by like-minded people, who are trying to make their businesses work, has been so inspiring to me. My regular check-ins with Rose have been absolutely key to the progress I've had so far. The community group chat we have here, plus the workshops, all have been pushing forward to make this business happen. I've tried to build things in the past but never had the support or encouragement that the Cooper Project provides, so this time it feels really different. It actually feels like I have a chance to make this work.
Find out more about Tiny Courses
Visit TinyCourses.com where you can sign up to the mailing list and stay up to date on Twitter/X: @TinyCoursesHQ