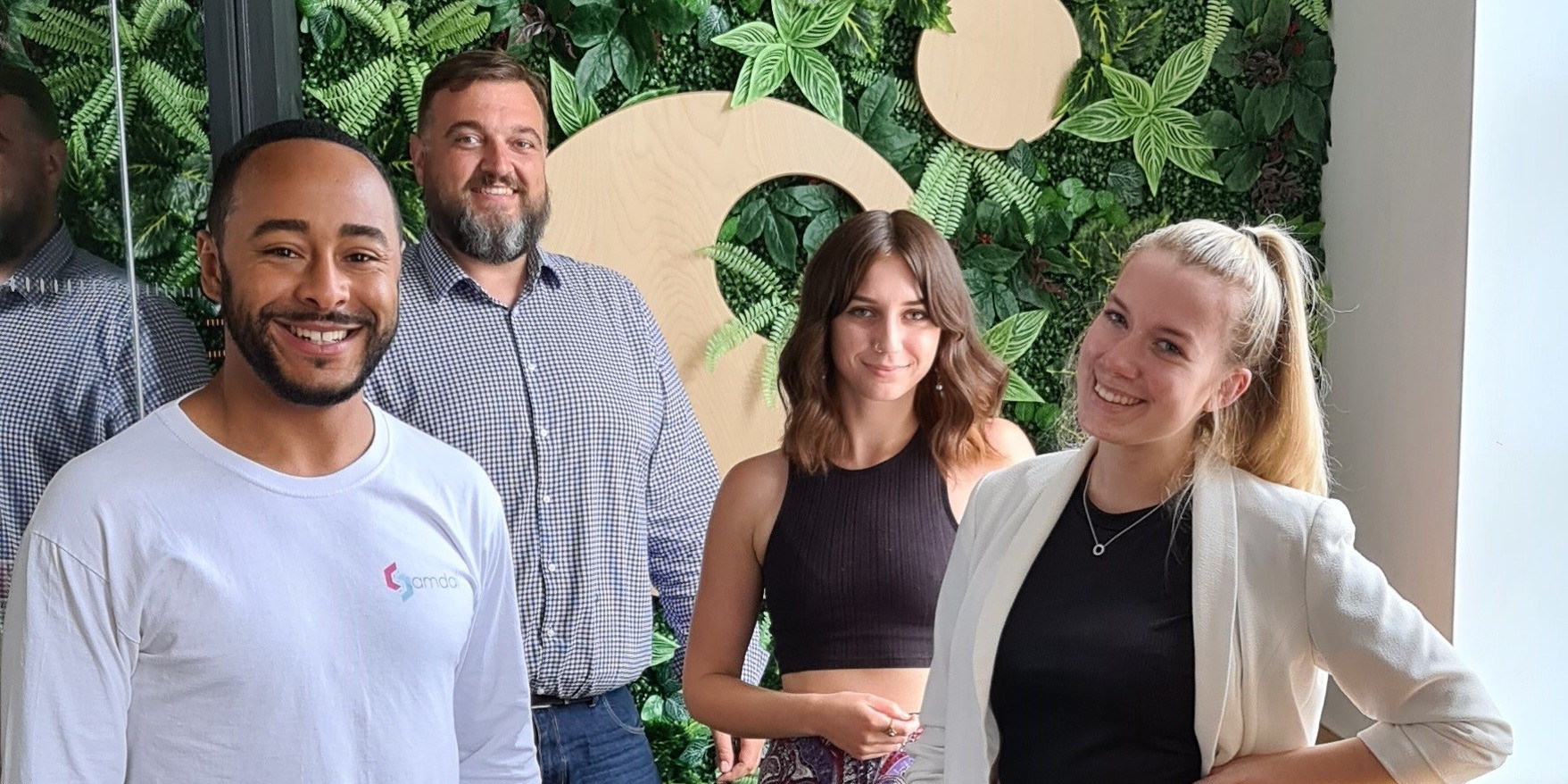 STP Residents help to kickstart young peoples' careers
A handful of our Cooper Lounge residents, including startups and occupier businesses, are taking part in both the Government 'Kickstart Scheme' and the University intern programme to provide opportunities for young people. The placements run throughout Summer, with Kickstarter candidates having an opportunity to apply for longer term employment in the Autumn.
Tom Oates of 'MyDaaS' (My Data as a Service), secured a grant from the University of Sheffield for two interns. MyDaaS is an early-stage start-up looking to address the issues of visibility, control & exploitation of personal data within the digital world. Tom talks about his experience so far: "The two interns are supporting with the Market Research and Validation phase of MyDaaS. The quality of applicants was very good and the two interns I've hired have been exceptional. They really understood the project brief and wider vision for MyDaaS – they have added a lot of value to the business since their first day.
"I've received excellent support from The Cooper Project and from the University of Sheffield during this process and would highly recommend this scheme to anyone looking for support in their projects."
Darren Forde of 'Samdai', a hub for all your last minute needs, is also taking part in the University intern scheme. He said: "The recruiting process for the intern was simple, enjoyable and an amazing learning curve! My intern will be working on events and social media marketing."
Daljinder Singh of 'Shreem', an online platform celebrating the next generation of creative talent, decided to take part in the government Kickstart Scheme: "For a young startup company like Shreem, taking part in this scheme has been a good way to staff up and start the journey of growing as a company.
"We've been able to give local talent their first jobs and support their development which is fantastic. Finding the right people to work with can be a challenge, however the Kickstart scheme has allowed us to enter that process much sooner than we anticipated."
Tom Wolfenden, CEO of Sheffield Technology Parks, said: "It's encouraging to see our occupier businesses plough on as we come out of the pandemic creating new opportunities for young people in the City.
"We were able to make the connections to the various schemes and have helped out with workspace for their newly expanded teams – taking STP to 100% occupancy once again."
The Kickstart Scheme provides funding to create new 6-month jobs for 16-24 year olds on Universal Credit who are at risk of long term unemployment. Both Sheffield University and Sheffield Hallam University offer funded placements for interns throughout the year. Find out more at https://kickstart.campaign.gov.uk/ and found out more about how you can get involved with both Universities at https://www.sheffield.ac.uk/careers/employers and https://www.shu.ac.uk/business/work-with-our-students-and-graduates