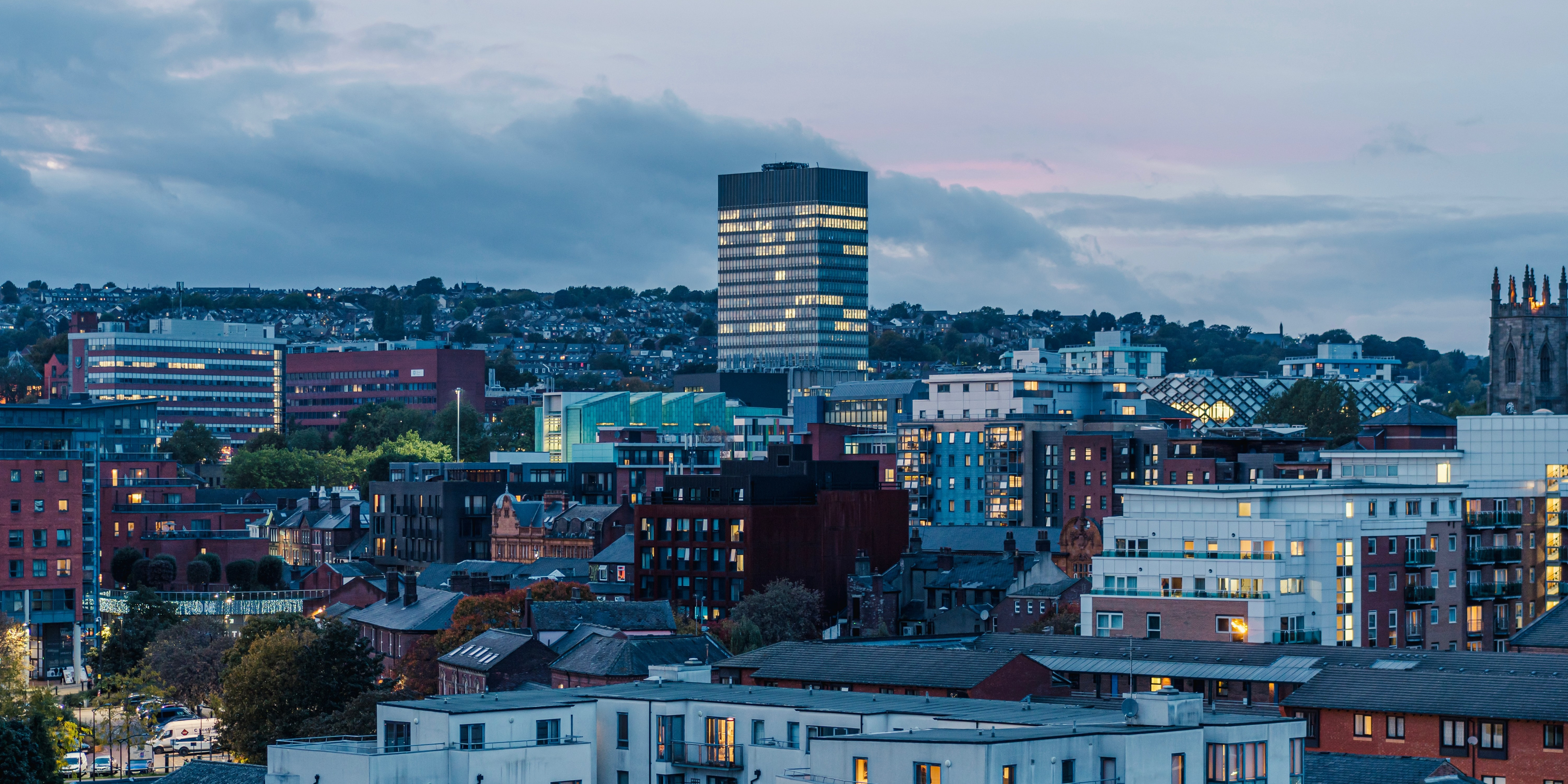 How to make the most of Sheffield business support
Starting a business is never easy. New rules, understanding company finances, registering yourself as a company - it can all become very confusing! Even for those who've been in business a while, tailored business support can seem difficult to find!

Sheffield is home to a broad range of business support programmes, workshops and accelerators all designed to help you develop your skills or expand your business into certain sectors. OVer the past couple of years, we've been developing the Sheffield Incubator and Accelerator Network (SIAN for short). Here's a snapshot of our members and the services they could provide your business:
1. The Cooper Project
Obviously we would be remiss if we weren't able to first mention our very own offering we have for businesses at Sheffield Tech Parks! The Cooper Project at STP is a free 6-month free incubation program for pre-start, pre-revenue, pre-investment and early stage start-up businesses based in Sheffield.
As an ongoing program, The Cooper Project looks to continually onboard new start-ups in small cohorts for those who are ready to set up, develop and scale their digital businesses. For those who are successful into getting onto the program you can receive key business support such as:
6 months free co-working space with free tea and coffee

Assistance to help you develop personal development and business plans

Access to our Entrepreneurs-in-Residence (EiR) who can offer advice and support on a range of specialist subjects

Access to Growth Advisors who can help your business to scale

Access to events, workshops and socials.
Our Cooper Project alumni has already seen the support and growth of many local Sheffield start-ups, and we are always looking for more!
If you're interested in the business support program offered as part of the Cooper Project then please don't hesitate to get in touch here for more information.
2. TwinklHive
TwinklHive is an accelerator located in the offices of Sheffield-based global EdTech company Twinkl, an educational publisher with over 8 million customers and 700 team members. Established in 2019 as an extension of Twinkl's mission to help those who teach, the accelerator invests in and supports the growth of innovative and disruptive start-ups which help people to teach or to learn.
TwinklHive provides start-ups with seed funding, access to services from Twinkl's internal departments, mentorship from Twinkl CEO Jon Seaton and external partners, and residency in one of Twinkl's Sheffield offices. The programme is flexible and tailored to each start-up's needs, including the investment amount, equity share, time period and extent of support provided. All TwinklHive start-ups also have access to the Hive community, a group of like-minded entrepreneurs, for sharing network connections and best practice advice.
2. Launchpad from Business Sheffield
Business Sheffield offer a comprehensive service designed to help businesses thrive and grow, whether they be start-up or established. From a series of start-up sessions aimed at those thinking of going into business, through to a suite of workshops covering topics as diverse as digital marketing (inc websites, social media etc) selling on Amazon, terms and conditions, employing people for the first time, selling face to face, telephone selling and more, our sole aim is to help you develop a successful business.
4. Social Enterprise Exchange
Social Enterprise Exchange is a project designed to offer a comprehensive programme of support for social enterprise in Sheffield City Region. It is delivered by a community-based consortium in collaboration with Sheffield City Region Growth Hub and funded by European Regional Development Fund 2014-2020.
Find out about the other partners and programmes on the SIAN website

Not enough?
Here at Sheff Tech Parks we're always looking to help local businesses who need our support. We do a range of events, activities, networking groups, and business programs for founders in and across Sheffield. If you're just starting out, or maybe you've already launched your business, you may find that the STP community is exactly what you need.
Join our community today by registering for our mailing list to stay up to date with Sheffield events, opportunities and business support.