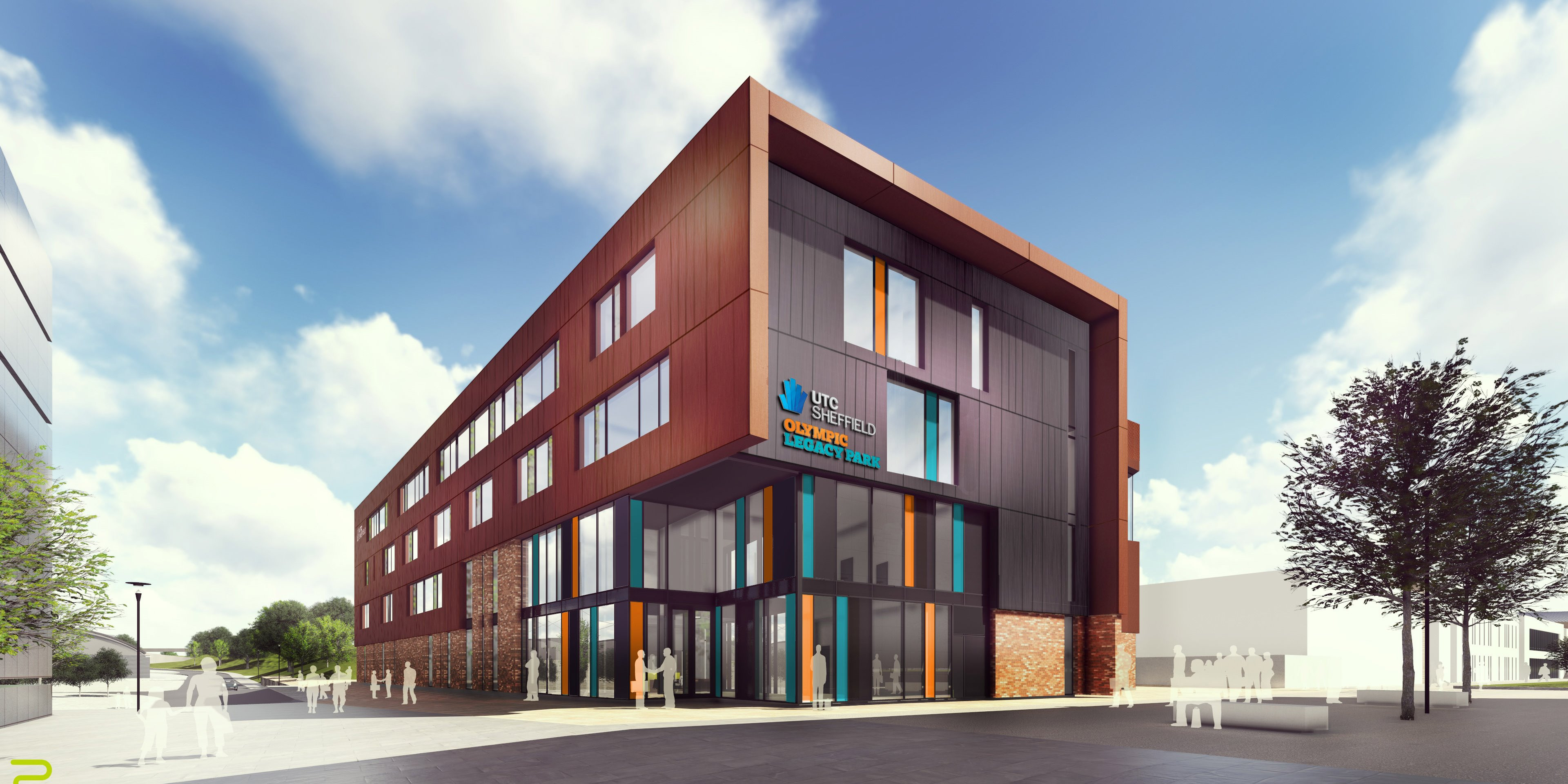 A Second UTC for Sheffield - Consultation
offering free, high quality technical and academic study for young people who are really interested in following particular career paths or pursuing particular subject areas from the age of 14 or 16.
UTC Sheffield specialising in Engineering & Manufacturing and Creative & Digital Industries, opened its doors in September 2013 with 220 students and is going from strength to strength. Now there is a proposal for a second UTC specialising in Human Sciences and Computing.
Students will study a combination of high quality technical qualifications in Healthcare Sciences, Sports Science and Computing alongside GCSEs and A Levels. These specialisms have been chosen because of the huge demand that lies ahead for talented, versatile individuals able to support radical developments in health services and other areas where technology can make a significant difference.
UTC 2 Sheffield will be located in a brand new purpose-built £10m building on the new Olympic Legacy Park in the Don Valley between Rotherham and Sheffield. The Olympic Legacy Park is a £55m project bringing together public and private funding for a hub of outstanding sporting venues alongside top quality healthcare and sports research facilities.
To find out more and give your feedback, please visit www.utc2sheffield.org.uk